Flexible OLED Viewfinder And Camera Array Combine For Panoramic FlexCam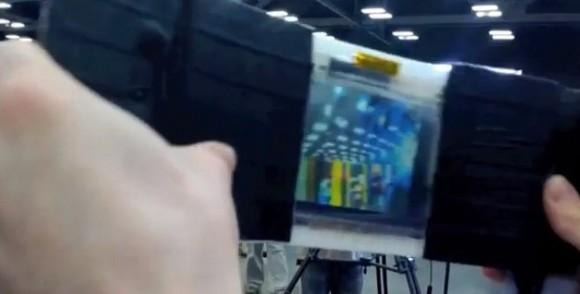 The Human Media Lab at Queen's University in Kingston, Ontario in Canada just released a video showing off the FlexCam, a new panoramic camera that combines a flexible OLED viewfinder with a camera array. The lenses are located on the back of the device, allowing users to bend and flex it to take panoramic photographs. The original research was published in 2012 but a video detailing its function just showed up on YouTube.
When the camera is flexed, more area is captured in the viewfinder. Then, software puts all the information from each of the lenses together to create one cohesive image. Though just a prototype now, the Queen's University researchers have done something quite novel here by allowing a "photograph to act as a camera."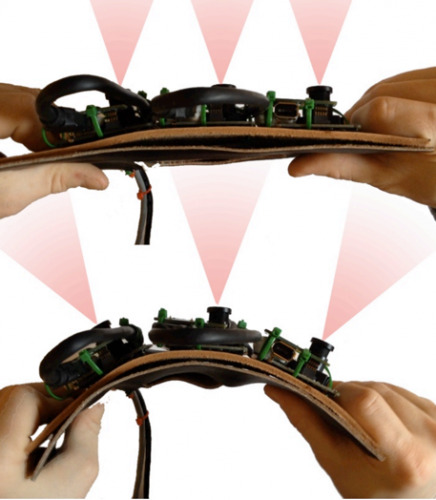 It also offers a much more hands-on approach to picture-taking, since the user must flex the thinfilm camera to expand or contract its field of view or FOV. It is unclear at the moment who actually made the flexible OLED panel being used in the FlexCam but this device isn't the only one to surface featuring flexible OLED tech.
Samsung and LG have announced plans to produce them in the near future. Recently, Samsung trademarked some flexible OLED smartwatch designs like the Samsung Galaxy Gear but there are doubts as to whether or not this tech will be used in the first-gen product.
VIA: OLED-Info.com