Flash Rods crams a 250GB HDD inside a Mercedes SLS replica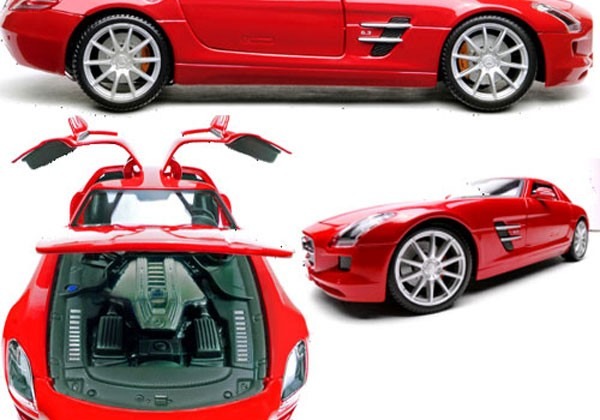 I really like cars, especially sports cars. I really like geeky tech products to and when tech and geeky products meet, I tend to go Pavlovian and drool on my keyboard. The latest tech/car mashup is the Flash Rods Mercedes SLS Hard Drive. It's not quite as geek as the Back to the Future HDD we saw from Flash Rods last year mind you, but I think the car is cooler in SLS form.
Inside the 1:18 scale replica of the SLS is a 2.5-inch 500GB HDD. Generally, the cars that Flash Rods use start out as toys like Hot Wheels cars or other brands. This particular SLS version has a hood that opens and the gull wing doors actually work.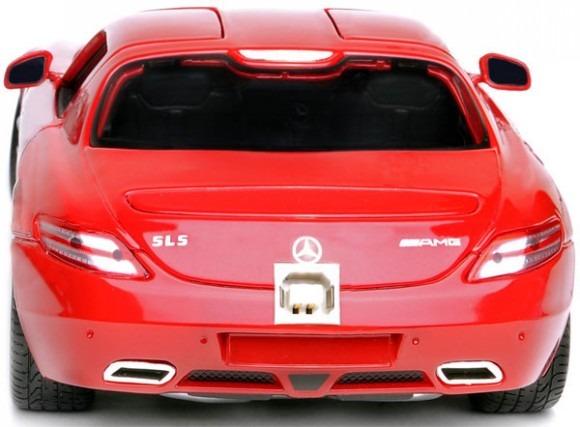 The USB port for connecting the thing to your computer is set into the back of the car. You can order one of these up in Black, Red, or Silver for $250. That's not such a bad price if you are a big fan of cool storage devices. This would certainly look better sitting on your desk than a normal external storage device.
[via EverythingUSB]