Back To The Future Delorean Gets The Flash Rods Treatment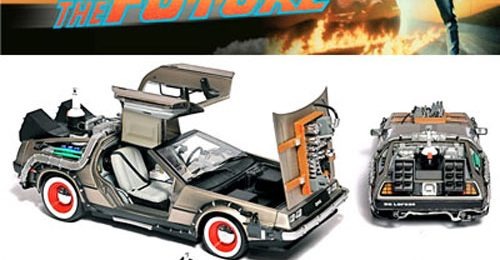 One of the coolest flicks from my youth was certainly Back to the Future. I really liked the Delorean time machine. It was even cooler because I wanted one of the cars so bad when I was a kid. If you are a fan of cars and Back to the Future and you have a hankering need for computer peripherals and storage today is your lucky day.
Flash Rods is the company that started off making all sorts of cool flash drives using Hot Wheels cars. They later added external storage with more space and in larger car models. The coolest one ever may be this Delorean time machine that has a 500GB HDD crammed inside.
This thing is epic all around with doors that open and the USB port in the rear near the nozzle thingies. The car is a 1:18 scale replica and is so full of win it hurts. ME WANT! The thing will set you back $250