Flash 10.1 still ahead of HTML5 on desktop & mobile [Video]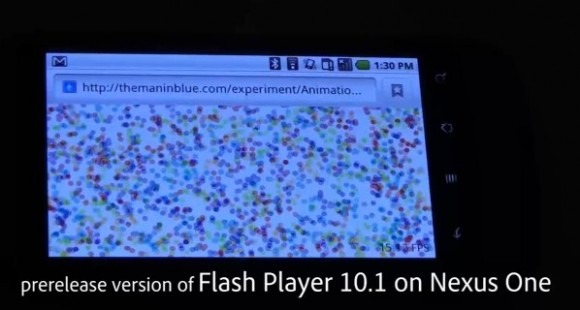 The comparative merits of Flash 10.1 and HTML5 are a hot topic right now, given the imminent arrival of the Flash-free iPad, and Adobe are doing their best to point out that their system isn't quite as passé as some analysts would have you believe.  Flash evangelist Michaël Chaize has been comparing Flash 10.1 performance on his Google Nexus One with HTML5, and the Adobe technology still comes out ahead.
When we tested an early – and hardware unoptimized – version of Flash 10.1 on the Nexus One last month, we can't say we were impressed.  Still, it looks like the prerelease betas have gone through some extra work since then, since Chaize's tests on the Nexus One look a lot smoother than our video demo.
His benchmarks follow on from similar desktop testing done by The Man In Blue earlier this week, which also found that Flash video performance edged ahead of HTML5.  In the end, though, it will likely come down to who is producing the best code: Chaize reminds Flash developers that they need to take care of their AS3 optimization, while at the same time pointing out that "knowing HTML doesn't mean that you'll become a HTML5 expert."