Flappy Bird's resurrection is imminent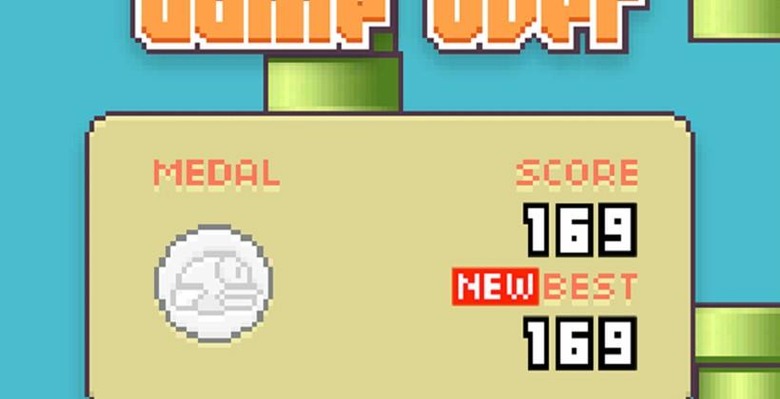 Flappy Bird is an unlikely story of rampant success, unanticipated stardom, and, for some on the gaming end of the app, endless frustration and feelings of soul-crippling failure. It was a combination of all these things — and a spark of controversy — that led to the game's creator Dong Nguyen pulling his ware from its respective app stores, something he has announced plans to reverse.
The Flappy Bird story is an unlikely one. Nguyen, the game's 28-year-old creator from Hanoi, created his offering over a holiday vacation. The game was inspired by a mixture of nostalgia, practicality (namely, the simple needs of mobile users), and a deceptive degree of difficulty. Flappy Bird sat with little attention in the app stores for months before shooting to popularity.
The success was unanticipated, and with it came unwanted fame and local paparazzi, he told Rolling Stone. The difficulty was compounded by troves of messages from gamers telling stories of breaking their phones out of frustration, losing their jobs, ignoring their children, and general feelings of addiction.
Unable to cope with the (often negative) attention, Nguyen elected to pull Flappy Bird from Google Play and the App Store. That will be coming to an end, however, if a recent tweet is any indication. When asked on Twitter if the game would be returning to the App Store, Nguyen replied, "Yes. But not soon."
SOURCE: Gawker