Flappy Bird arrives on Android Wear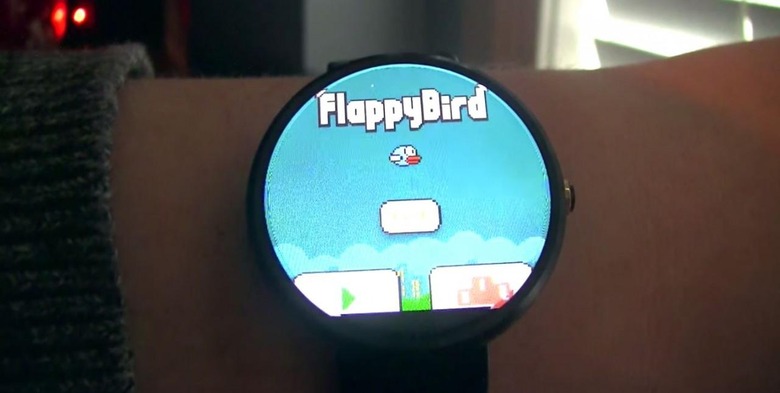 Last summer we saw a game akin to Flappy Bird call "Flopsy Droid" arrive on Android Wear, and while it offered the same sort of tapping gameplay, it did so without the stoic flapping bird (you played as a flopping droid instead, obviously). If you're a purist at heart and see no issue with having a maddening endless game on your wrist, there is now a better version available: Flappy Bird itself in wearable form, courtesy of developer Corbin Davenport.
Flappy Bird experienced rolling bouts of drama earlier this year, with its developer electing to pull the game following apparent criticisms from players across the globe — many found the game addictive and difficult to quit, and the criticism reportedly weighed heavily on its creator.
Of course, that didn't stop him from moving on to other similarly maddening creations, but Flappy Bird still holds a solid place in the hearts of many, and now it can hold a place on their wrists, too. This ported version is the same as you'd get on your smartphone, only with some clipping that is to be expected on certain devices.
Davenport has put some instructions up on getting started for those who want to run the game — and other oddities — on their Android Wear wearable. Can't get enough Android Wear news? Check out our SlashGear Wearables Hub for more news, product reviews, and more!
VIA: Phandroid