Fixstars boats of a 6TB SSD only 2.5 inches small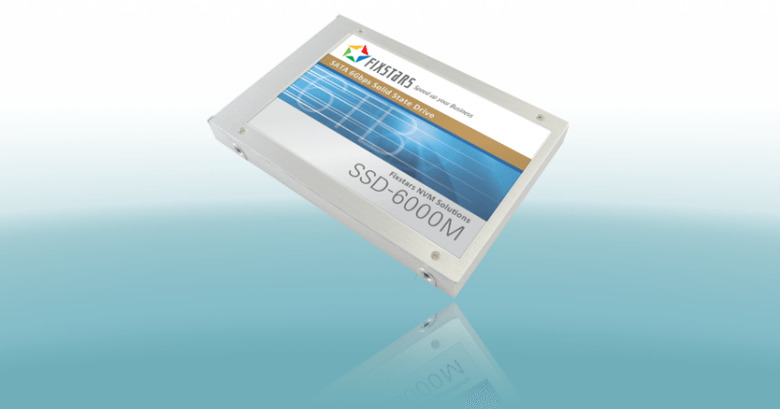 Data storage is about to get insane. Just a few years ago, terabytes of storage was almost a dream or at least a very expensive reality. But now even the most expensive type, SSDs, are getting oodles of them. But while we have indeed seen SSDs measuring 4 TB or more, Fixstars claims it just one upped the industry. At least for now. The 6 TB of its upcoming SSD-6000M might not sound that much in the face of 8 TB drives, but it has one thing no other SSD can claim: a 2.5-inch size.
Larger 4 or 8 TB SSDs are usually used for servers or racks, but the smaller 2.5-inch SSDs are most often crammed inside laptops. These usually don't get the same large capacities as their bigger brethren, so a 2.5-inch 6 TB SSD is definitely something worth bragging about. Not that it's unheard of. Industry leaders like Toshiba, Intel, and Micron have been working on cramming as much as they can inside small SSDs, mostly using 3D NAND technology. Fixstars may have just beaten them to the punch.
The Fixstars SSD-6000M similarly employs a 15 nm process and Multi-Level Cell or MLC layout similar to those being tested by Toshiba, though the company isn't saying if it's using that same 3D NAND idea.. In terms of performance, Fixstars claims it easily matches SATA hard drives with 6 Gbps speeds. It can do sequential read/write processes at 540 MB/s and 520 MB/s, respectively.
As for the price, Fixstars is mum on that matter, but we won't be surprised if they will be exorbitantly beyond reach. SSDs themselves already cost quite a lot per gigabyte and a 2.5-inch drive of this capacity will most likely cost a whole lot more. Then again, this type of storage isn't primarily targeted at consumer devices like laptops. At least not yet. Fixstars envisions that its SSD-6000M will be utilized in cases where stable sequential data access is required, like in multimedia processing, medical imaging equipment, or big data analysis. Pre-orders have already started with shipping set to commence in July.
SOURCE: Fixstars