Star Wars: The Force Awakens was once ever-so-slightly longer than it is in theaters today. This isn't uncommon. [This is your complementary SPOILER ALERT] But when it comes to a movie with a mythology like Star Wars, every single tiny little bit of film footage is important. To somebody. Hardcore fans. People like you and I. If there's a 2-second clip from The Empire Strikes Back out there that I haven't seen, I'm gonna go ahead and say I need to see that. It's gotta happen. Today we're having a peek at several scenes we're hoping will be revealed once Star Wars: The Force Awakens is released to home audiences – on DVD, Blu-Ray, and digital HD and the like.
CAUTION: if you have not seen Star Wars: The Force Awakens, we caution you not to read beyond this point. You can, and your entire film-watching experience will be just fine and dandy, but just to dot the t's and cross the i's, we're going to play it safe and say – don't do it!
Maz, Leia, and the Lightsaber
Speaking this week with Entertainment Weekly, JJ Abrams commented on the clip from the "Force is strong in my family" trailer in which Maz Katana hands a lightsaber to Leia.
Below you'll see that trailer – also going by the name "Teaser 2" if you do so wish.
"That was a scene actually filmed, but we took out," said Abrams. "At one point, Maz used to continue along with the characters back to the Resistance base, but we realized that she really had nothing to do there of value, except to be sitting around."
Constable Zuvio's Non-role
There's a character by the name of Constable Zuvio you may be familiar with. He popped up in the "behind the scenes" feature for Star Wars: The Force Awakens at SDCC and was released as both a 3.75-inch action figure from Habro – and a 6-inch Black Series action figure from Hasbro as well.
One would expect such a character to play a significant role in The Force Awakens.
But he barely appears in the film. Did you remember seeing him?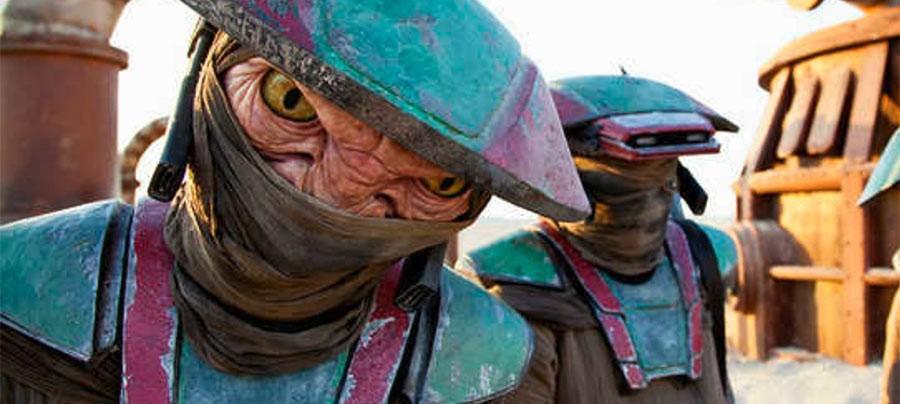 "As much as you try to kick the tires and write and shoot only what is necessary — no one wants to waste anyone's time — when you're in the editing room you realize, for instance, that introducing the character there actually diminishes their power," said Abrams with EW.
"Or, giving that information actually distracts you from what you should be concentrating on," continued Abrams. "Or, having that moment happen concurrent with that moment actually gets in the way of both — things like that."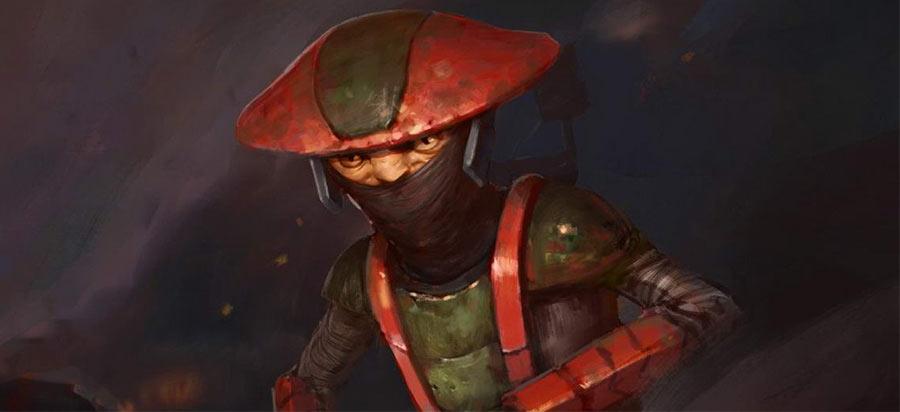 There's a book you can read that'll allow you to get much more up close and personal with this fella. It's called "Star Wars Journey to the Force Awakens: High Noon on Jakku: Tales From a Galaxy Far, Far Away" by Landry Quinn Walker, and you can find it on Google Play.
In that book you'll find that this guy is the lead administrator of Nima Outpost, that location on Jakku in which Finn meets Rey. If the story is to be believed, he's actually very, very good at his job. He may very well pop up in future books and TV shows – just you wait.
Above you'll find a set of cut scenes from Star Wars: A New Hope, in which Luke Skywalker looks upon the space battle that's taking place above Tatooine and he speaks with his friends at Anchorhead.
Biggs returns near the end of the film, as you know, and the others are (sort of) mentioned by Luke just a short while into the film while he's speaking with his uncle.
Some characters stick around, some are erased from the Star Wars timeline entirely.
Snowtroopers on the Falcon
This scene you'd have found not long after the point at which the Millennium Falcon does its dive unto the Starkiller Base planet – as you'll have seen in the later trailers.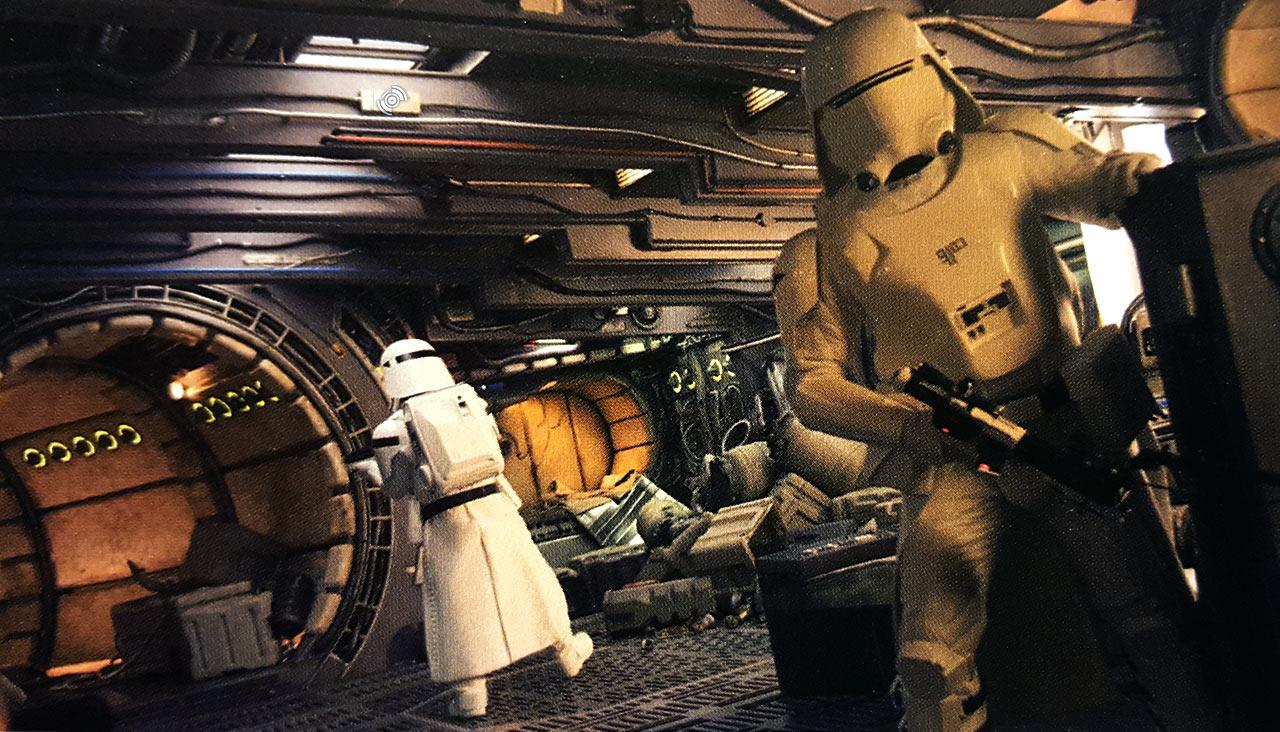 According to Star Wars: The Force Awakens: The Visual Dictionary, this scene depicts the following: "snowtroopers come in from the cold to examine the interior of the Millennium Falcon after it trespasses into First Order territory."
Remind you of anything from The Empire Strikes Back? Too bad this icy planet doesn't have any Wampas hidden away.
Kylo Ren lurks
While we DO see Kylo Ren out in the snow at around the time you'd expect this scene to take place, his appearance with his lightsaber glowing is more of a surprise than what we're seeing here. You'd expect this to take place before he meets up with the heroes he's chasing, if you know what I mean.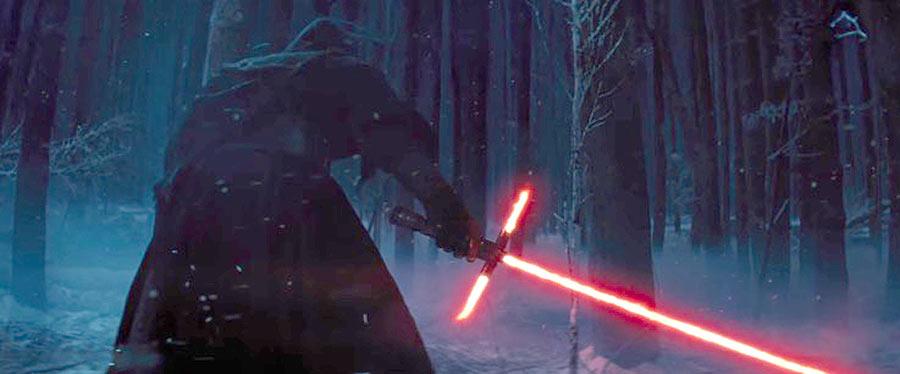 Abrams also gave a brief acknowledgement of this scene having been filmed, but ending up not having been used in the final cut, suggesting that it was part of the process of keeping the pace of the film at the crucial part of the film in which it appears.
FN-2187 faces Captain Phasma
The following image comes from the Star Wars Card Trader digital trading card app from Topps. It is titled "Finn faces Captain Phasma" (though his name at that point is still just FN-2187). We know in the film that this scene was cut – or re-directed, rather, as we hear from Phasma that this rogue stormtrooper did show up for his meeting (that's what we see here), and was scheduled for re-conditioning.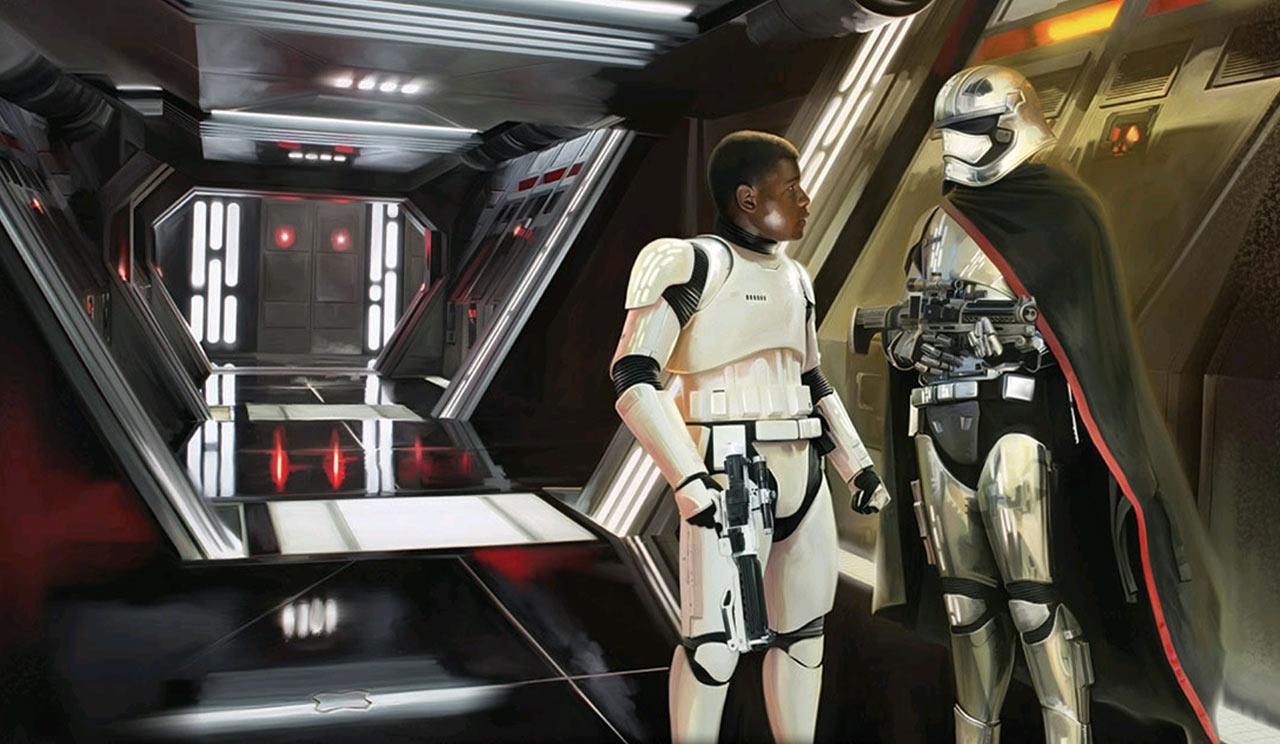 This image shows Finn's stern talking-to after being called out for taking off his helmet, just before he heads out to team up with Poe. Having marched Poe out into the TIE-filled docking bay not too long after this with weapon in hand, we must assume that if he relinquished said weapon to the captain, he found another immediately thereafter – and, obviously, never really made it all the way back to the full reconditioning session.
BONUS: More Maz, More Castle
The scenes inside Maz's Castle are relatively short. Tragically short, if you compare them to what we saw of the fantastic collection of wild and weird creatures at the Mos Eisley Cantina in Star Wars: A New Hope. As such, we'd very much like to believe that there's more to Maz's Castle that simply did not make the cut.
One place we can look for clues of this possibility is Making Star Wars. There, all the way back in July of 2015, the crew had tips of happenings within the castle scenes that seem to have… been changed.
Based on what we know of alternate takes being filmed in this movie, it's easy to understand how the following turned into a slightly different timeline of events:
"Maz ushers the heroes inside the castle and down a staircase. On the staircase she tells them who Luke Skywalker was and why he is important. They enter an underground chamber. Maz has them all hold hands."

There you'll also find an alternate take on what Finn's decision-making process resulted in inside the castle, with "Rey and Finn have drinks while Han and Maz talk off to the side."
That's a bit less of the Crimson Corsair, aka Sidon Ithano, and a slight bit less drama than what actually ended up happening.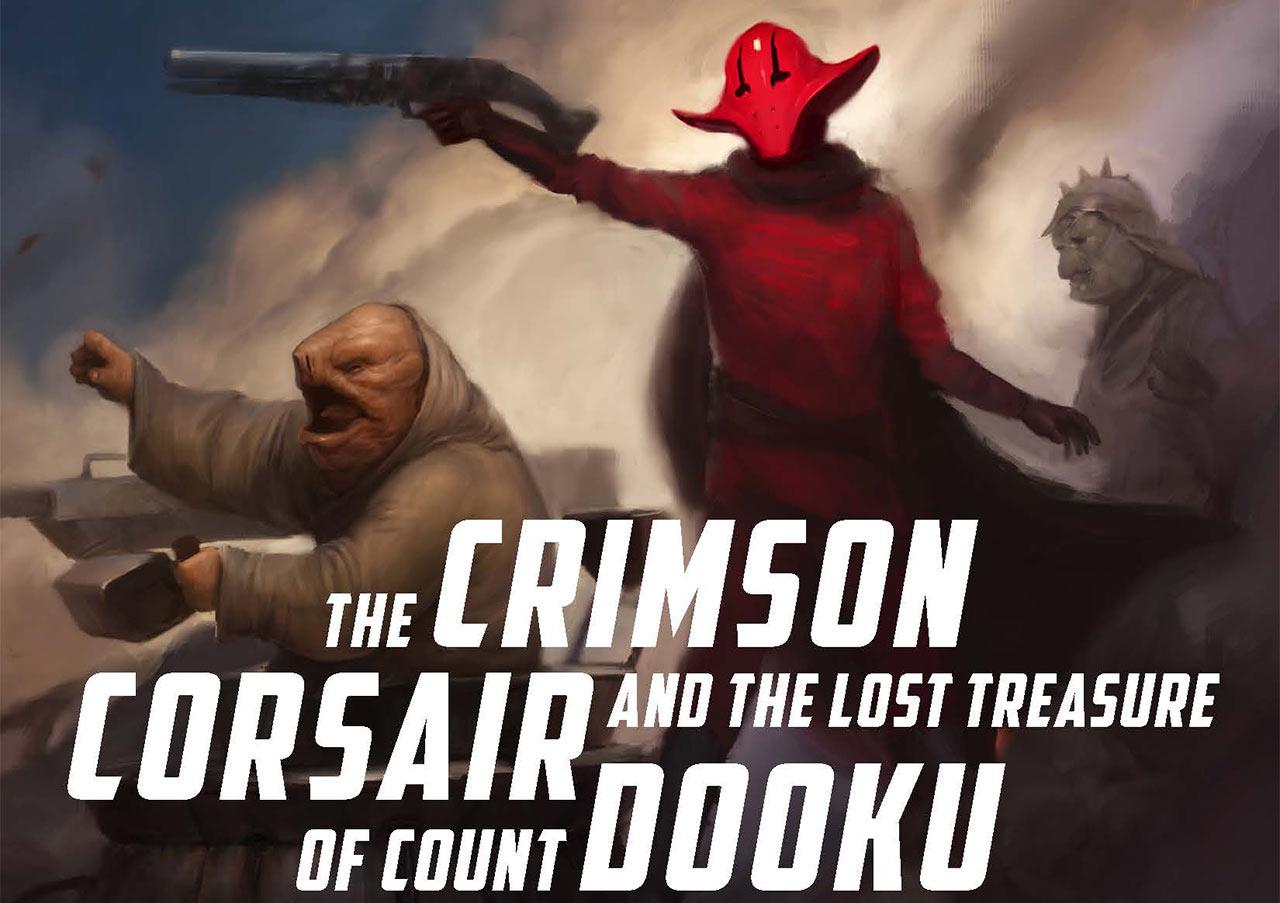 Cross your fingers for a release of the whole batch next year! Until then, stick to our Star Wars tag portal.