Five Nights at Freddy's movie director tipped: Gil Kenan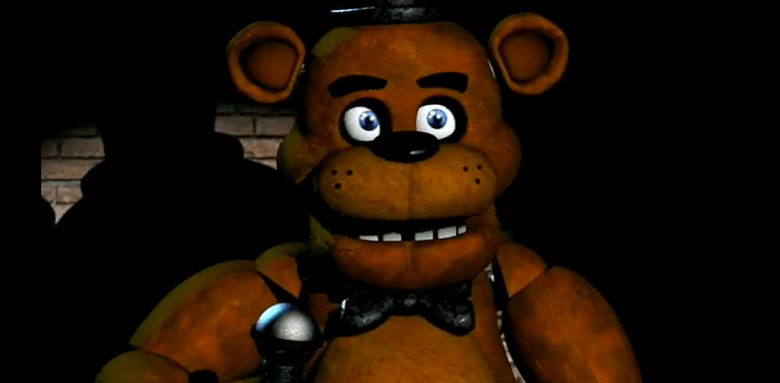 In early April, it was announced that the mild horror game Five Nights at Freddy's will be turned into a movie by Warner Bros., which acquired the film rights earlier this year. That rights acquisition wasn't just a move to cut off other potential studios — Warner Bros. is actively working on production plans, and we've already been teased by what they include. Seth Grahame-Smith, David Katzenberg, and Roy Lee have already been revealed as on-board, and now the film's director has been leaked.
The information comes from Deadline, which reports that Warner Bros. has tapped Gil Kenan to direct the movie. Kenan will, reportedly, be writing the script with Tyler Burton Smith, while the aforementioned trio (Katzenberg, Smith, and Lee) will be producing, as well as Jay Ireland and Adam Stone who are executive producing.
Nik Mavinkurve and Jon Berg are said to be "overseeing for the studio". Warner Bros. has not confirmed all of these details, but Deadline has a good track record with entertainment news. Kenan most recently directed the new Poltergeist movie; he was also behind City of Ember and Monster House.
Five Nights at Freddy's revolves around an establishment akin to Chuck E Cheese where the animatronics come to life. The gamer is tasked with surviving five nights at the place, called Freddy's, except in the recently teased upcoming installment, which apparently takes place at home.
SOURCE: Deadline