'Five Nights at Freddy's' game to become movie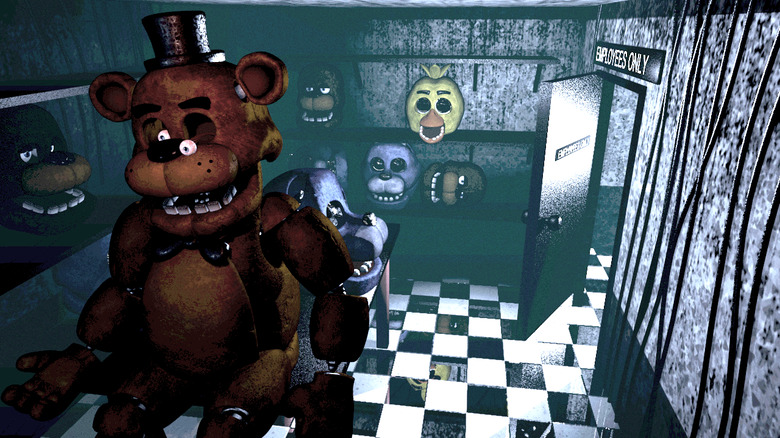 The horror video game genre has its staples, and in the mobile realm, Five Nights at Freddy's is one of the more popular titles. There are a few iterations of the mobile horror game at this point, and they enjoy a healthy fan base...so much so that Warner Bros. has acquired the film rights for the game, and it's not merely a preemptive grab hinting at a future possibility. There are already production plans for the theatrical adaption in place.
The information comes from The Hollywood Reporter, which says that the game, which was created by Scott Cawthon, will be turned into a horror movie as produced by Vertigo Entertainment's Roy Lee and both David Katzenberg and Seth Grahame-Smith of KatzSmith Productions.
For those unfamiliar, Five Nights at Freddy's involves gamers having to survive inside of Freddy Fazbear's Pizza, a kind of demented children's pizzeria complete with an animatronic band that switches from music-playing to murdering rampages when the sun goes down.
It's a storyline that would make for a fun movie. Said Grahame-Smith on the movie plans, "We're looking forward to working with Scott to make an insane, terrifying and weirdly adorable movie." While it is known that both Jay Ireland and Adam Stone are going to be executive producing, there are not yet any writers on board.
SOURCE: The Hollywood Reporter