Fitbit Surge appears on Brookstone store before official announcement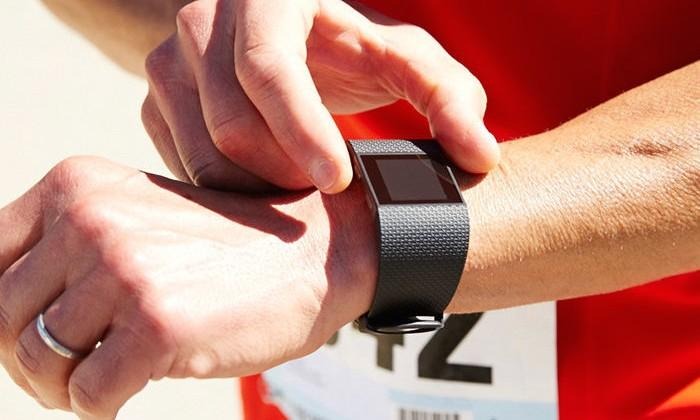 Whoops! Not even official announced yet and Fitbit's Surge fitness watch is already listed for pre-order on Brookstone's online store. Expected to cost $250, this isn't the Surge's first leak, with promotional images appearing earlier this week, but this Brookstone listing could hint that an official debut is around the corner, and from Fitbit this time.
At the time of this writing, the Brookstone page for the Fitbit Surge is still live. Details listed on the page confirm previous speculation that the wearable will have a touchscreen, as well as focus on features such as GPS, sensors to monitor health activity, and the ability to be used without connection to a smartphone. In addition to several shots of the watch on users' wrists, there is a one-minute promo video that shows the Surge being used in a variety of exercise activities.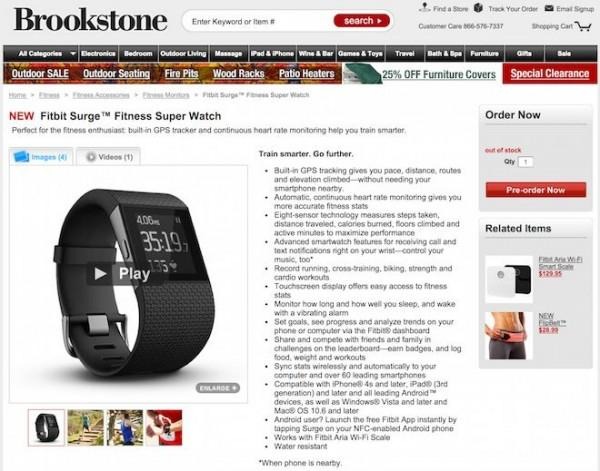 In order to differentiate itself from the number of Android smartwatches, as well as the upcoming Apple Watch, the Fitbit Surge is focusing heavily on, well, not being so "smart." In terms of comparable features with what's already on the market, the Surge will really only notify wearers of text messages and phone calls. The wearable is primarily a fitness device, and proud of it.
With the preview and extensive list of details available on the Brookstone listing, the only real unknown left is the Surge's battery life. Then again, we still need something to look forward to when Fitbit finally announces it.
VIA The Verge
SOURCE Brookstone