Fitbit smartwatch leaks, and we're not loving the design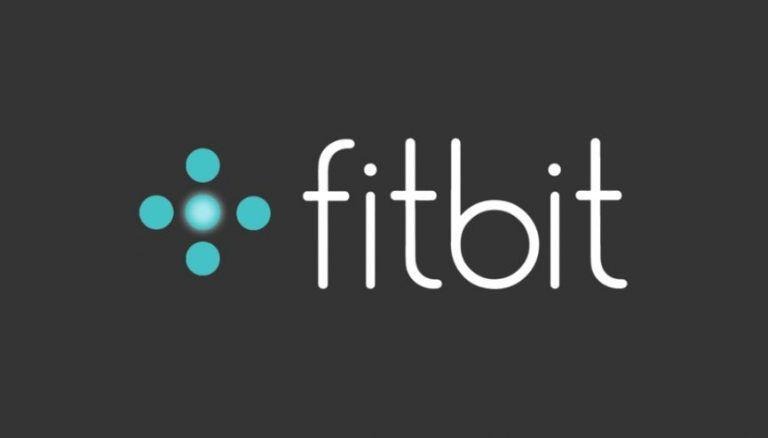 The future of smartwatches may be unknown at this point where a lot of companies are exiting the market, but there are still a few heavyweights supporting the industry. Fitbit, king of the fitness tracking universe, wants to be counted among these heavy hitters, as it's plotting a smartwatch of its own to take on other big manufacturers like Apple and Samsung. Today, new leaked images are giving us our first look at that smartwatch.
The leaked images come from Wearable, and they confirm three different color schemes for the smartwatch. The first variant has a rather inoffensive silver case with a navy strap, while another variant gets a little more loud with its rose gold case and blue strap. Finally, there will be a model of this smartwatch with a "darker case" and a black strap, offering perhaps the most neutral color scheme of the bunch.
Though many manufacturers prefer to make their smartwatches look a bit more like a premium device, we're not seeing that same thing in these leaked images from Fitbit. The watch definitely gives off that fitness tracker vibe, and in my opinion, looks even less "premium" than the Blaze. That the images give a fitness tracker feel shouldn't really come as much of a shock, considering Fitbit's roots.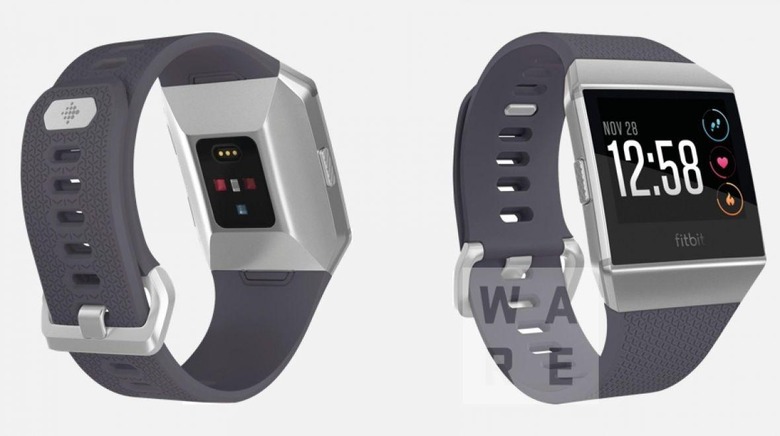 In any case, color schemes are not what's important here, as Wearable also notes that this smartwatch could usher in a new heart rate monitor. Traditionally, Fitbit has opted to use green optical sensors in its products, but these images show a heart rate sensor with one blue light and two red ones. That arrangement suggests that this smartwatch could use infrared to measure things like blood oxygen levels, while at the same bumping up the accuracy of heart rate tracking.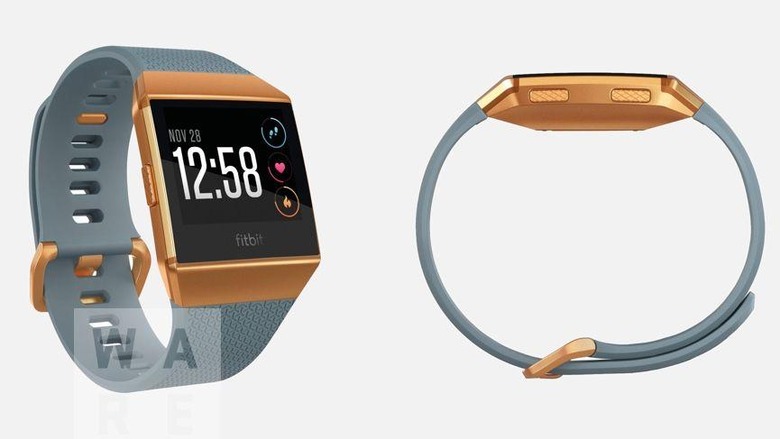 This isn't the first time Fitbit has tried to break into the smartwatch industry, at least from a marketing standpoint. It called the Blaze a smartwatch, though the watch itself didn't have access to an app store and instead was only able to show app data from a limited number of partnered companies. This time around, Fitbit has indicated that the watch will have access to an "app gallery" and that it will offer an SDK after launch, which should expand app options significantly.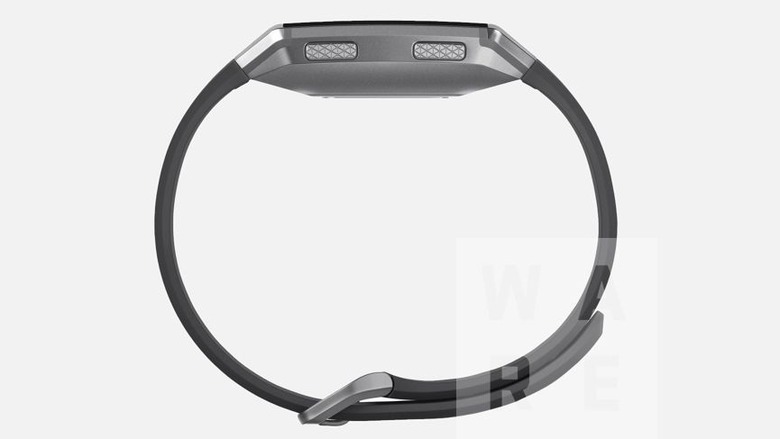 Even with these improvements, Fitbit still has its work cut out for it. Apple in particular is still a relative giant within the smartwatch space, and when it comes to a head-to-head match up, the Apple Watch benefits from an actual app store. We'll see how Fitbit's smartwatch fares soon enough – though there's no official release date nor name for the device, Fitbit says it's on track to launch in time for the holiday season.