Fitbit smartwatch and wireless headphones release dates set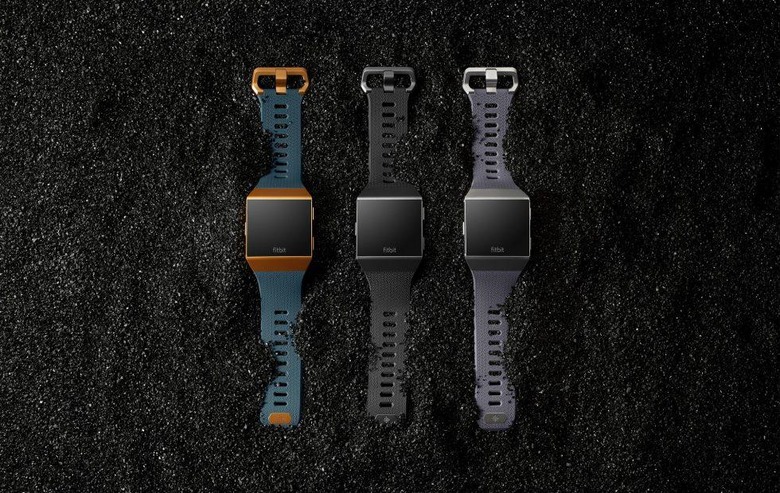 This week the Fitbit Iconic smartwatch and the Fitbit Flyer wireless headphones got their release details in order. The folks at Fitbit appear to be aiming to expand their fitness device empire beyond the fitness tracker business, moving to all manner of accessories (that just happen to do similar things). The Fitbit Iconic attempts to take the market where Apple Watch reigns supreme, while the Fitbit Flyer seem to be made to take on Beats (also owned by Apple).
The Fitbit Iconic smartwatch will be available on October 1st at a wide variety of retailers. This smartwatch will be able to be found at Amazon, Best Buy, Dick's Sporting Goods, Kohl's, Macy's, REI, Target, and Verizon. Pricing for the Fitbit Ionic will start at around $300 with a variety of colors and bands.
Each standard (Classic or Sport) accessory band will cost approximately $30 USD, while "hand-crafted and perforated" Horween leather bands will cost approximately $60. The watch will be available in three color combinations right out the gate: silver gray tracker and clasp with blue gray band, smoke gray tracker and clasp with charcoal band, or burnt orange tracker and clasp with slate blue band.
Of note is the fact that Fitbit was once part of the Apple Store ecosystem but had a falling out back on the tail end of 2014. Back then they saw Healthkit brewing at Apple and decided to wait and see whether it'd be worth their effort. It might have been, as the Fitbit brand (and all devices therein) are no longer sold at Apple Stores.
The Fitbit Flyer wireless headphones will be available at a slightly smaller set of stores like Amazon, Best Buy, Brookstone, Nordstrom, and Target. This set of sound-blasters will be available in two colors: lunar gray or nightfall blue, and they'll cost approximately $130 USD.