Fitbit Charge 2's 11 new features arrive just in time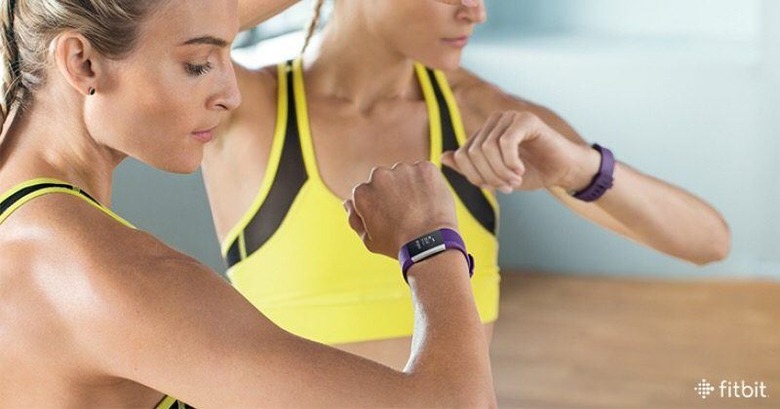 Since it's too late for the 12 days of Christmas, Fitbit is just cramming all 11 new features into its latest fitness wearable, the Charge 2, all in one go. Sure, it feels like it's missing one more to make the cut, but we'll gladly take them just as well. Especially considering it's exactly that season when people try their darn hardest not to let themselves go. Or guilt themselves for doing so in the end anyway.
The Charge 2's new features can perhaps be grouped into two: those directly connected to fitness tracking and those that improve the wearable's overall ease of use. Of course, we start with the meatiest ones.
It is now possible to pause your workouts so that Fitbit won't record unnecessary movement and time when you're just waiting for the stoplight to turn green. All you need to do is push the side button when you're in the middle of multi-sport mode. Just don't forget to turn it back on using the same button. When you're doing interval training, on the other hand, you will now be notified when it's time to switch when the Charge 2's display lights up, in addition to its vibration feedback. In the middle of it all, the new and improved heart rate zone will instantly tell you if you need to step up or down your intensity. And once it's all done, you can view your exercise summary on screen as much as an hour later. Need to settle down and relax rather than pump up the adrenaline? The Charge 2 will vibrate to signal when to inhale and exhale during Relax mode's guided breathing sessions.
Even while you're not actively going about your routines, the Charge 2's latest update still has you covered. For example, you can now easily see how much battery you have left by adding the battery percentage screen to your Fitbit from the companion mobile app. There's also a new clock face that keeps you on top of hours, minutes, and even seconds. The Charge 2's notifications have also gotten a lot smarter. Now a plus (+) sign will show up to show that you have more than 1 unread notification and messages will now scroll message contents first before showing the sender's name. When someone who isn't in your phonebook gives you a call, you will see an "Unknown" label on your wrist. If, on the other hand, you don't want to be disturbed at all, you can easily activate the band's Do Not Disturb mode with a long press of a button.
The Fitbit Charge 2 is the fitness company's latest wearable champion, combining the functionality of its direct predecessor, the Charge HR, with the design sensibilities of the Fitbit Aria. Although not as multi-functional as the smartwatch-like Pulse and Blaze, the Charge 2 and the HR before it remain Fitbit's more popular models. It will be interesting to see how much of that will change once Fitbit starts integrating Pebble's features in the near future.
SOURCE: Fitbit