Fisker knowingly sold half-baked cars claims ex-employee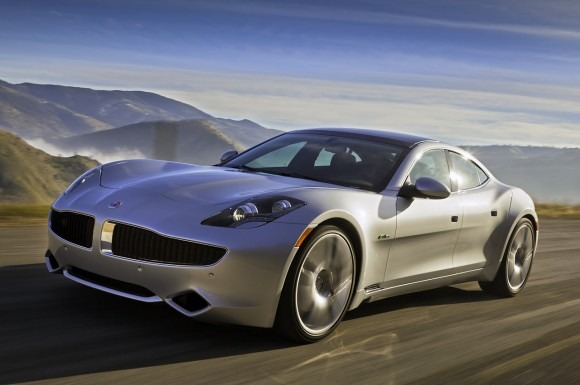 Electric car company Fisker can't catch a break lately; days after its Karma embarrassingly broke down before Consumer Reports could even begin testing it, a former employee has alleged Fisker knowingly pushed the Karma to market before it was fully baked so as to qualify for US government loans. The decision to begin releasing the Karma to market was made so as to improve Fisker's chances of securing the next stage of its Department of Energy finance, the ex-insider told GigaOm, payouts of which had already been frozen after the green car company failed to meet its agreed milestones.
That delay, confirmed last month, meant Fisker hadn't received cash from the government energy agency since mid-2011, with only $193m of the total $529m loan being paid out. At the time, Fisker said it was working on "renegotiating some terms of the DOE agreement" as well as continuing to "pursue alternative funding sources"; however, it also revealed job losses and shelved ambitious plans to release a second model, Project Nina, in 2012.
"it wasn't uncommon for the first Karma cars to have technical issues" the ex-employee claims, speaking of Fisker's initial models released to owners back in 2011. It's worth noting that the staff member apparently now works at rival firm Coda.
Fisker said in a statement that "Quality and customer satisfaction are the top priority for Fisker Automotive. With any new technology there will be unanticipated bugs and we have demonstrated the ability to quickly resolve them on a case-by-case basis. In addition, Fisker's 24 hour VIP call centers and comprehensive vehicle warranty are also designed to give our customers complete peace of mind."
Around 2,000 Karmas have been built to-date, of which 1,000 are at retailers and 500 with customers. Fisker was forced to recall 239 cars earlier this year, after a battery problem first spotted in December became more widespread.
Consumer Reports' car has since been returned, with Fisker replacing the battery pack after a "fault was found in the battery and inverter cable."