First Titanfall DLC drops in May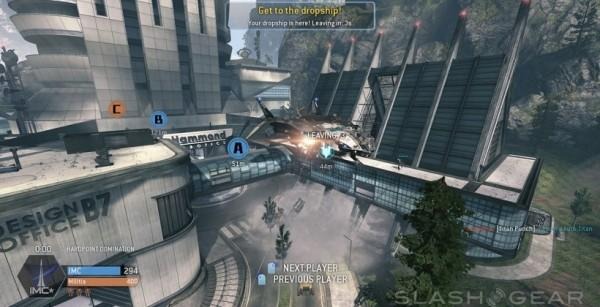 Respawn Entertainment has said from the beginning that Titanfall would have a number of DLC packs that gamers can buy. We mentioned early on that DLC would be coming for the game and that some new game features would be added at no cost. Gamers will have to cough up money for most of the DLC packs though.
The first of the Titanfall DLC will be landing in May. The DLC will be called Expedition and will bring with it three new maps. Swampland is a map that is set among alien ruins and has trees for wall running. Another of the maps is called Runoff and will have lots of water around.
The third and final new map in the DLC is called War Games and is set in a training simulator. Expedition will be offered as an individual download for $9.99 or as a Season Pass that costs $24.99. Just because this DLC is paid content doesn't mean that all the DLC will cost money. Respawn has stated that free DLC is coming that will introduce new burn cards and multiplayer modes.
Respawn is also looking at making some other improvements to the game, such as removing the HUD for video capturing and the ability to use social media hastags for matchmaking. Eventually the game will also get competitive rankings and daily challenges for players to take advantage of. Another interesting addition being investigated is called "rifts or variants" that would modify existing game modes. Those would be offered for a short time and the most popular could come to the game permanently.
SOURCE: DigitalTrends