First-run Tesla Model X orders begin: colors, sizes, ludicrous speed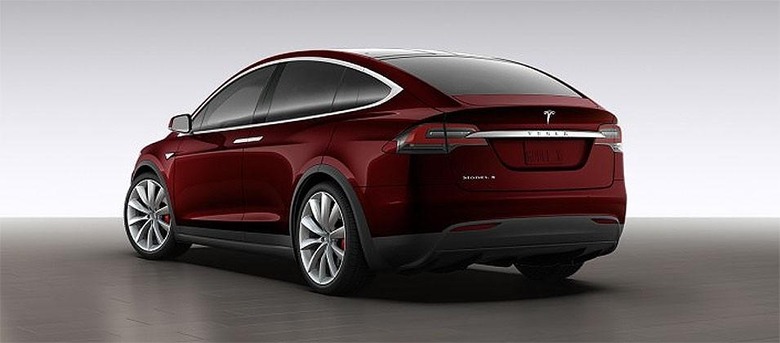 Electric car company Tesla has begun issuing first-order specification lists to those that've previously expressed interest in the Tesla Model X. Amongst the choices they're asked to make are paint color, wheel size, and whether or not they'd like the option to go ludicrously fast in their vehicle. Signature reservation holders began reporting last night that their configuration dashboards were available for tapping and ordering. The base model will cost limited edition first-run customers approximately $132,000 USD.
The image you see above comes from TeslaMotorsClub where the forums have begun to chatter about options and release colors. The version of the vehicle you see above is painted in Signature Red.
It would appear that both reservation numbers in the low 200s through the 600s do not yet have access to customization – though these numbers were not open at 6AM today, things could have changed since then.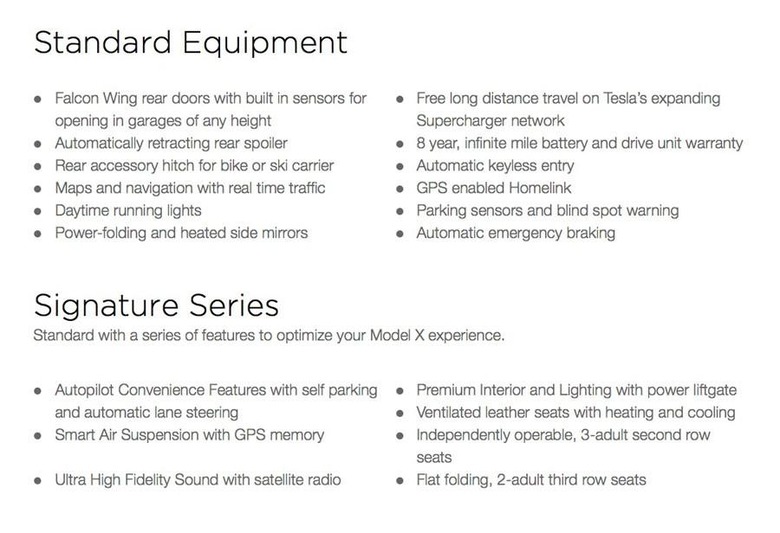 Above you'll see the features of the standard model as well as the upgrades included with the Signature Model. This is the model users who opted to order early are seeing right off the bat.
The following is what a Tesla Model X Signature model customer will see when they choose their vehicle's color and have yet to choose other optional bits and pieces.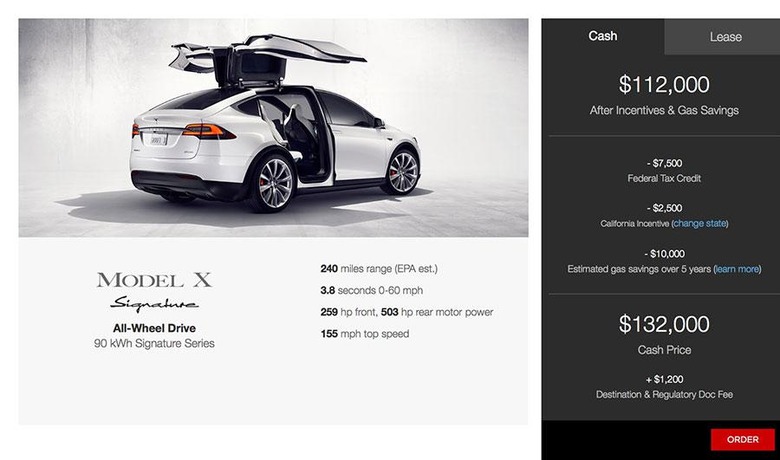 Feature color choices include Deep Blue and Titanium, as well. If one wishes to add on the $10,000 "Ludicrous Speed Upgrade" as well as all of the other bells and whistles, this vehicle can cost upwards of $143,750 – again, according to Tesla Motor Club members.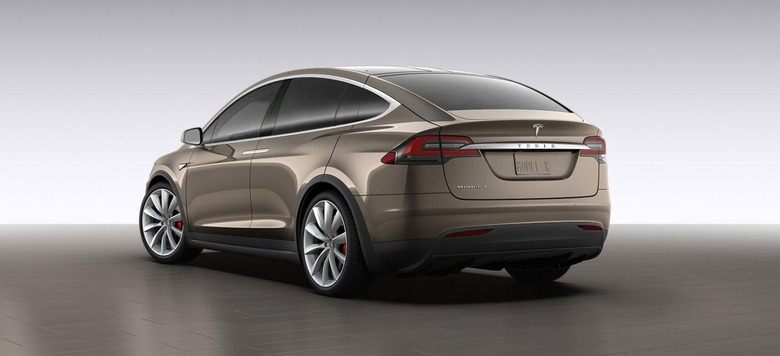 Above and below you'll see a couple more color options for the vehicle as rendered by the online configuration toolset.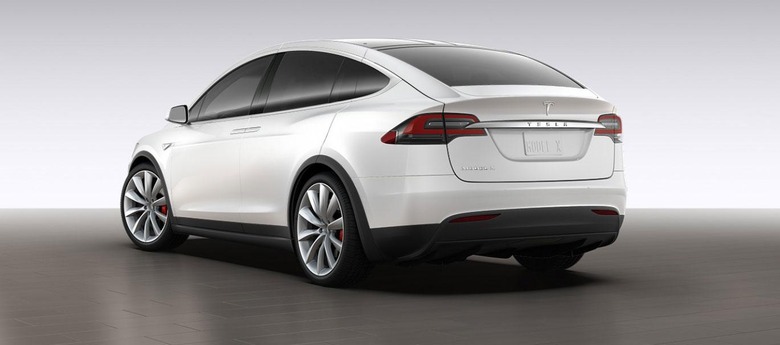 Next you'll see the vehicle's interior in a lightened white. This image has been lightened in Photoshop to show some of the details that weren't otherwise visible with the base photo/rendering.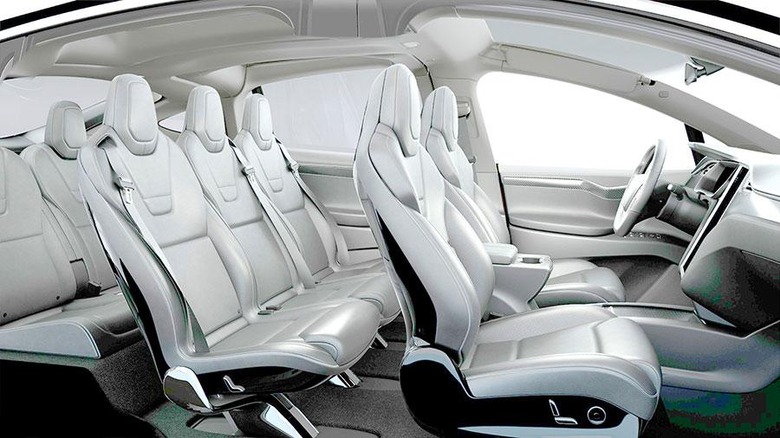 Finally you'll be seeing the configuration tools lit up over the interior.

Have a peek at our Tesla tag portal for more information on this vehicle. Also have a peek at our Cars Hub for more from the rest of the high-tech vehicle universe.