First Notion Ink Adam pre-orders arriving today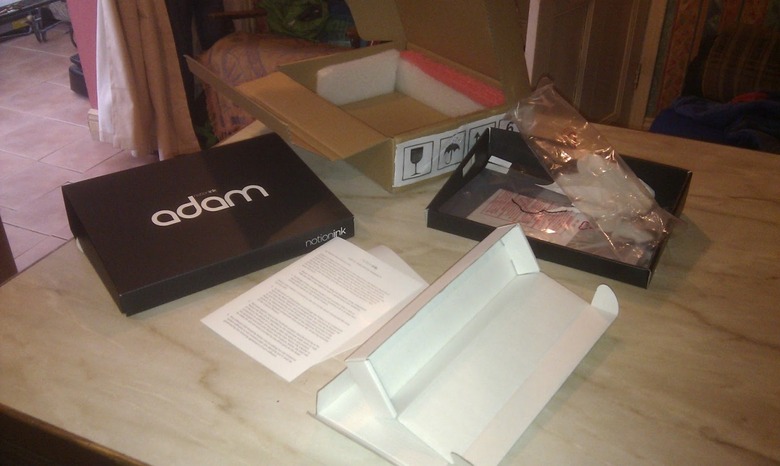 The first Notion Ink Adam pre-orders are seemingly finding their way to customers, with at least one UK buyer of the Android slate having received his tablet today. Documented over at Notion Ink Fan, Shane Trafford reportedly gave his delivery guy "a big hug" when he handed over the slate.
As we've already seen from the official unboxing, Adam comes in a box which converts into a desk stand for the tablet. There's also a software update waiting, which apparently took around 20 minutes to download; no word on what sort of connection that was over, nor what new functionality it delivered.
So, it seems the much-anticipated Adam is finally landing. If you've pre-ordered and are waiting for your tablet, let us know in the comments; Shane's was a WiFi model with the Pixel Qi display.