First Lexus all-electric car gets a reveal date (and a badge)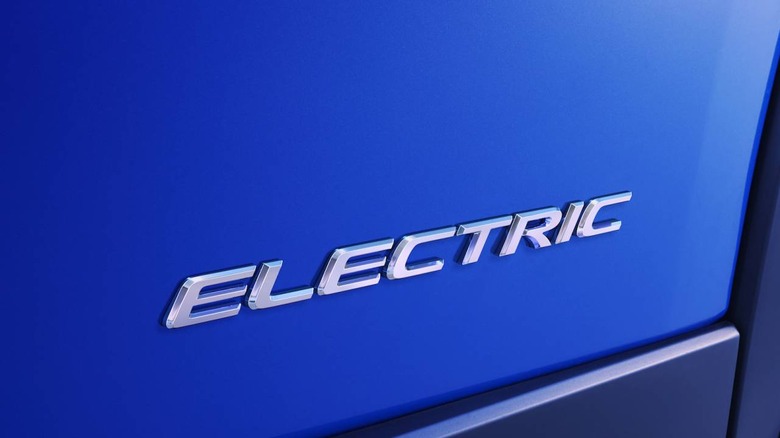 Lexus will reveal its first all-electric car later this month, with the as-yet unnamed vehicle set to add a true BEV option among the automaker's range of luxury hybrids. Though Lexus – and parent Toyota – was early to the game when it came to hybrid vehicles, it has been slow to adopt battery-electric models which have no internal combustion engine.
Toyota and Lexus have both been saying that will change soon, though, and now we have a date for Lexus' big reveal. The automaker plans to show off its new electric car on November 22.
It'll do that at the the Guangzhou International Automobile Exhibition in China, a nod to the fact that it sees the country as particularly important for EV sales moving forward. Indeed, while firm details on the electric Lexus are still scant, the automaker is upfront about its target audience. "Specifically crafted to suit the needs of audiences in China and Europe," Lexus says, "this further advances the brand's desire to offer a portfolio of electrified powertrain choices for diverse audiences worldwide."
With a single image to go from – suggesting that the vehicle will be upfront about its electric powertrain – it's impossible to say what sort of car this will be. From the slight curve on the far right of the picture, it suggests the "Electric" badge will be on the fender, near one of the wheel arches. Current Lexus hybrids have a "Hybrid" badge on the lower rear door, just fore of the rear wheel arch.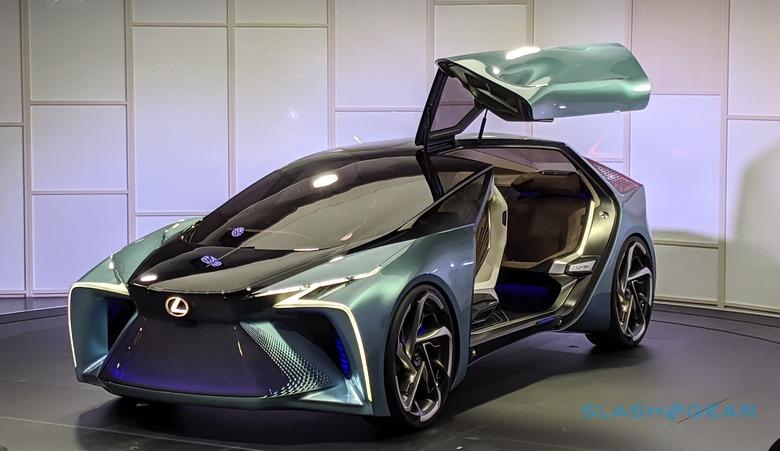 While it may be tight-lipped now, Lexus has been dropping some heavy hints about its electrification plans of late. At the Tokyo Motor Show 2019 back in October, for example, it revealed the LF-30 Electrified Concept, a vision of a potential luxury EV. While the show car was the predictable riot of outlandish features – including illuminated grilles, gull wing doors, and a cabin that wouldn't look out of place in a science-fiction movie – the underlying architecture was clearly designed with an eye on eventual production.
Each wheel has an electric motor, integrated into the wheel itself. That would allow Lexus to individually control how each reacts, depending on traction needs, performance requirements, and efficiency. Pushing the motors to the wheels also cuts mechanical intrusion into the cabin, leaving a flat underfloor area for the battery pack.
Lexus' first BEV probably won't use this in-wheel motor design, at least not if it's all-wheel drive. There, a more typical approach would be to have a single electric motor for each of the two axles. Indeed we may have to wait until the automaker's dedicated BEV platform, which it has promised will arrive "early in the coming decade" before the in-wheel motor design is fully feasible.