First Iron First trailer debuts at NYCC, Sigourney Weaver revealed as Defenders villain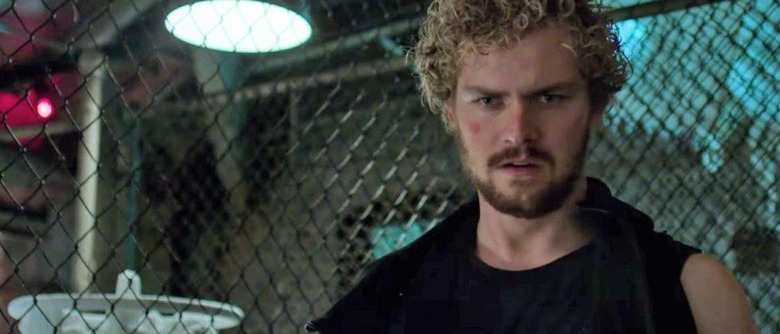 The Marvel universe taking shape on Netflix has steadily been gaining steam with the debuts of Daredevil and Jessica Jones, leading up to the newest hit, Luke Cage, and now some light is being shed on the next series. At the New York Comic Con this weekend, the first real trailer was revealed for Iron Fist, the story of a young man who returns to New York City after many years away, trained in martial arts to become a living weapon.
While the trailer is short on details, as the initial looks at Netflix's Marvel series often are, there's still enough there to get fans of Danny Rand (played by Finn Jones) pumped for his screen debut. For those unfamiliar with the Iron Fist story, there's yet another fight scene that takes place in a hallway — which is quickly becoming the trademark shot of Marvel's superhero shows.
The other big Marvel/Netflix news from NYCC was focused on The Defenders, the series that will see the four individual heroes — Daredevil, Jessica Jones, Luke Cage, and Iron Fist — team up to save New York. It was the surprise announcement that acclaimed actress Sigourney Weaver will be playing the main villain.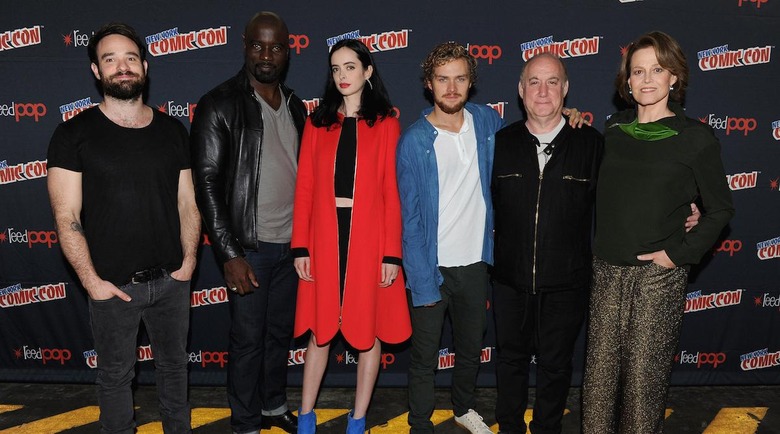 It wasn't revealed exactly who that villain will be, but the casting announcement was highlighted by con-goers getting treated to seeing Weaver take the stage alongside Defenders actors Charlie Cox, Krysten Ritter, Mike Colter, and Finn Jones.
Iron Fist will premiere on Netflix on March 17th, 2017, while The Defenders will debut later in the year.