First iRiver Wave Home reached KT Telecom subscriber in Korea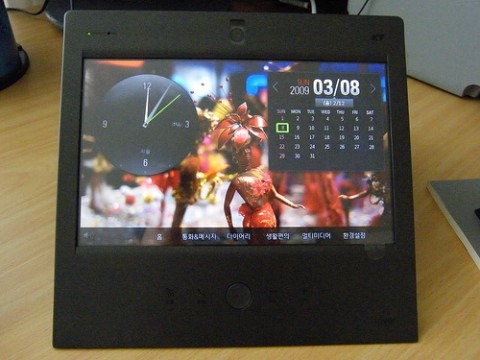 Last month words got out iRiver is shipping its multi-talent Wave Home multimedia communication hub in Korea, today, we learned the first unit has reached KT Telecom subscriber; one lucky Korean has already posted an unboxing ceremony and a preliminary review of the new iRiver on his blog.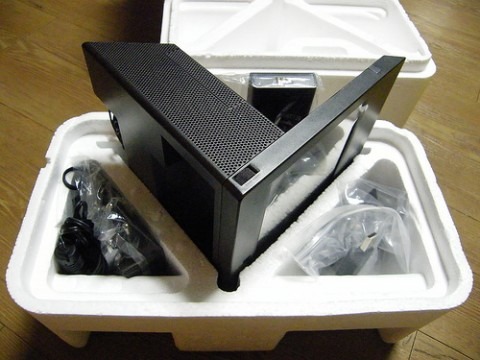 The goggle translation is sketchy at best, but most of the features we already got our hands-on at CES, from a preview to a video demo if you like to learn more. What unique to the Wave Home communication hub is ability to commute ATM processing, and online payment via a credit card swipe reader. We are sure when these personal and confidential service will get its debut in US, but it's more commonly used in Asia country.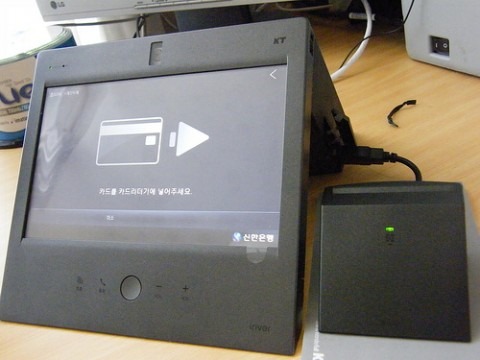 From the quick-look, the Korean unit has the ATM integrated but registration with bank institution is required to turn on the service. Also mentioned is the desktop widgets can be drag-n-drop and the music playback quality is up to expectation.
[via portablealliance]