iRiver's WAVE-HOME wants to be your all-in-one communications hub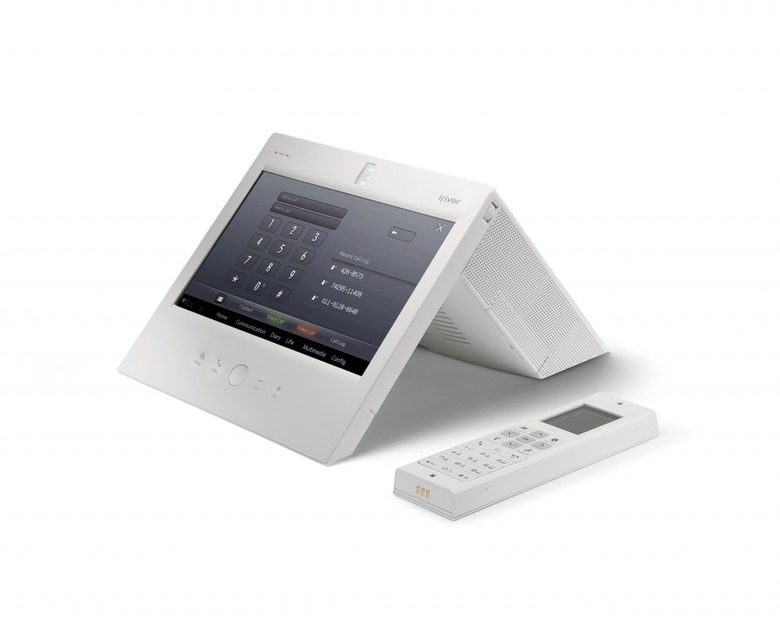 iRiver will be briefing the CES crowd in a few short hours, but we thought we'd take an early look at one of the new products they've brought to the show.  The WAVE-HOME is not an easy device to categorize other than to say this – iRiver wants it to do a lot for you.
VOIP
web surfing
video chat
SMS/MMS
taking photos
displaying photos, videos
playing music files, FM radio
widgets (weather, news, traffic, etc.)
As you can see, iRiver is really positioning the WAVE-HOME as a "do everything" multimedia and communications center.  They want this sucker sitting on your desk at the office or on the coffee table in the living room.  It sounds cool so far and we can't wait to see it in action.
We're going to try and get some hands-on time with the device a little later on today.  We'll update afterwards with more information, and, hopefully, a price range and release date.