First Dyson EV Images Show Big Wheels, Reclined Seats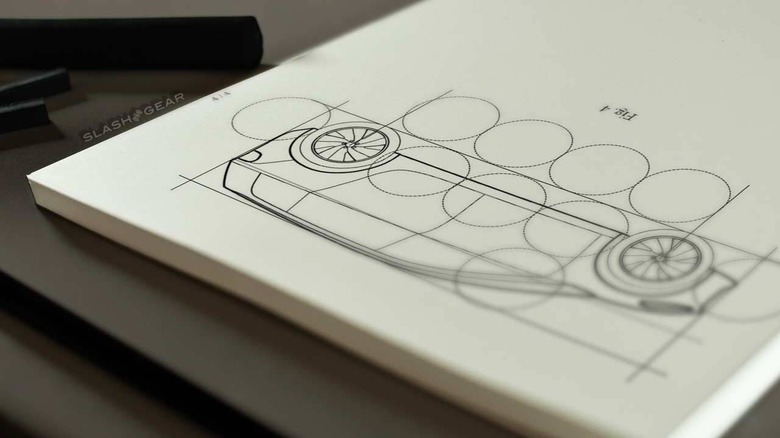 First announced in 2017, the Dyson electric vehicle range is just today revealed in imagery. As is always the case with patent imagery, the aesthetics you see today may not reflect the final product. However, given that Dyson himself shared the images with the media, we can be pretty sure they've got some connection with the shapes and movement of the car aimed at a 2021 release.
A memo from Dyson shared this morning put the subject simply. This is a car with "very large wheels" that give "a low rolling resistance and high ground clearance." In talks this week, Dyson made clear the company's intent to make certain these wheels weren't just available, they'd be available in enough abundance that getting a replacement wouldn't be a hassle for any one Dyson EV owner.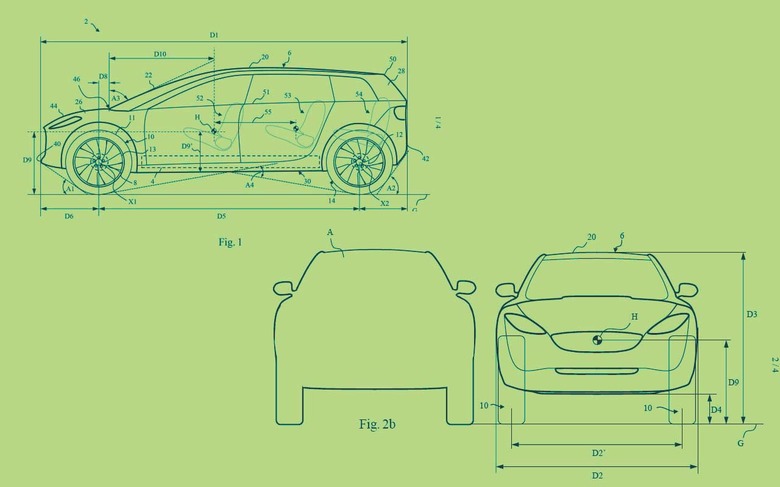 The reclined seating position was called out in the memo as a point for efficiency. Reclined seating, said Dyson "would enable a low cabin height and a shallow windscreen angle." So don't go expecting to hang on top of the steering wheel like you always do, grandpa.
In describing the vehicle, Dyson took into account current trends in electric vehicle design. Some designs take current standard gas-centric vehicles and re-fit and adapt to push electric propulsion. The Dyson vehicle was apparently designed from the ground up as an electric-centric automotive machine.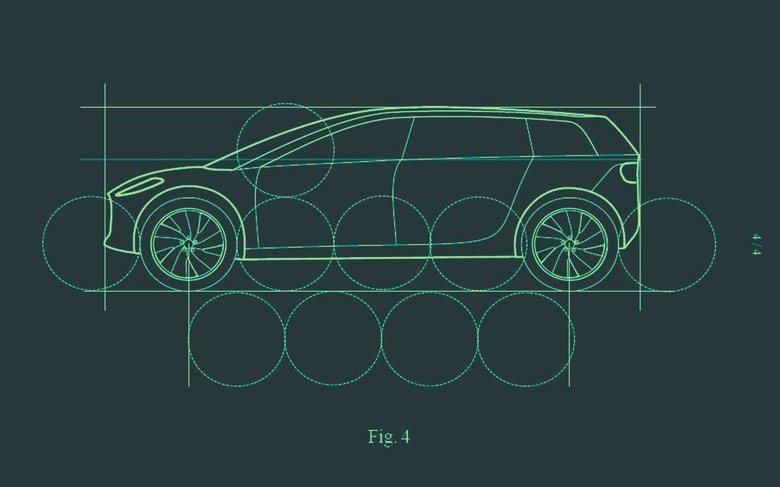 Transport with electric power, said Dyson, is an opportunity to move forward with "aerodynamic improvements which would improve the energy efficiency of the vehicle." Current EVs, said Dyson, "miss opportunities for mass-reduction" as well.
Dyson currently has an electric vehicle research hub in the United Kingdom. Dyson also announced a Singapore-based manufacturing plant for its first electric car. Current plans remain aimed at showing the first Dyson electric vehicle in 2020, with a release "by 2021."
As Dyson (the company) revealed these images and commentary, James Dyson (the man) revealed he'd had a chat with UK government officials recently. He made his case (for at least the second time, apparently) that the UK's inevitable ban on petrol-only vehicles should be pushed forward to 2030.