First Chevy Bolt EVs will Land on the West Coast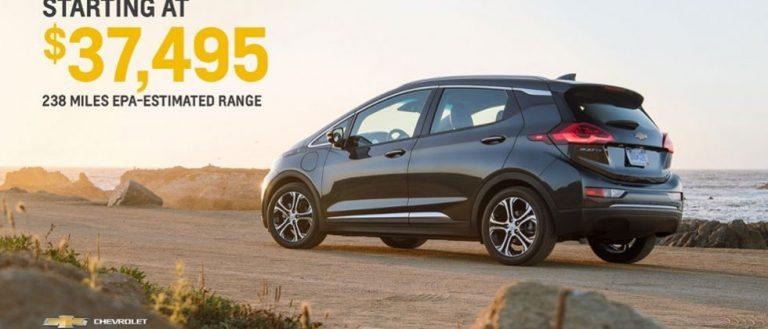 There is a lot for EV shoppers to be excited about with the Chevy Bolt EV. The vehicle has a 238-mile EPA estimated driving range and will start at $37,495 before any state or federal tax incentives on the purchase of an electric vehicle are figured in. The only piece of the puzzle outstanding as far as Bolt hopefuls are concerned is when would the Bolt would land in dealerships and where would they be available to purchase.
If you guessed the initial availability of the vehicle would be in California, you would be correct. California is a hotbed for green cars, EVs and other green autos almost always land in Cali first. The general manager at Keyes Chevrolet in Van Nuys, California has posted on the GM-Volt forum that his dealership has been allotted 78 Bolt EVs for its first delivery.
It appears that the exact date that the first of the Bolts will and is still up in the air a bit. Alpern says that he hopes the dealership will have the first deliveries of the Bolt by the end of the year. Another tidbit that Alpern announced was that GM has stated that only dealerships in California and Oregon would get the Bolt EV in the first wave of allocations.
While the exact date that the Bolt will hit dealerships is up in the air, this isn't the first time Chevy has withheld details until the last minute. Alpern notes that GM used the same late announcement tacti when it rolled the Volt out into dealerships back in 2010. The Bolt has generated lots of interest and Alpern says that out of the 78 cars that his dealership has been allocated, he already has people indicating they want to purchase 35 of the cars. All we know on timing for the Bolt so far is that GM wants to deliver the first one before December 31.
SOURCE: Green Car Reports