First Bugatti Chiron in the US delivered at Pebble Beach Concours d'Elegance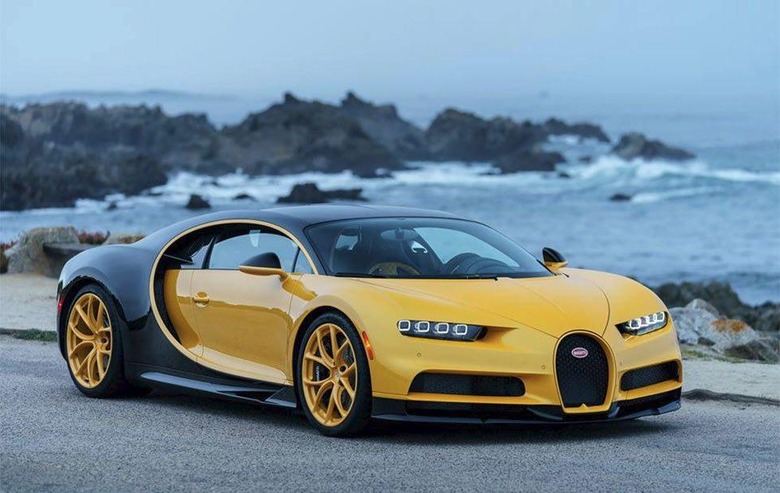 Ah, the life of a wealthy gentleman or lady is the life that we would all like to have. Buying what you want, when you want it and having the ability to take delivery of incredible hypercars when you want. Take for instance this Bugatti Chiron clad in beautiful black and yellow paint and leather. This is the very first Bugatti Chiron delivered to a customer the US. The delivery was made at the Pebble Beach Concours d'Elegance.
Bugatti announced the delivery on its official Facebook page where it noted that the US is the second most important sales area to Bugatti behind Europe. Almost 30% of all Bugatti orders come from the US. The Chiron costs $2.998 million including shipping, duties, taxes, and other charges. The first Chiron in the US is in black and yellow scheme inside and out with "Classique" wheels. Bugatti painted the line on the leading edge of the "C-shaped" side line yellow. The car is dubbed "Hellbee" on the plaque under the hood.
The interior of the car has full leather with yellow leather on the inside of the sears, armrest, and center console. For contrast "Beluga Black" leather is used in door trim and other places. The car was shipped to the local Bugatti dealer under white protective wraps and delivered using white glove treatment. Interestingly the car was delivered by DHL to the US from Europe. The extent went to keep the car pristine during delivery is impressive.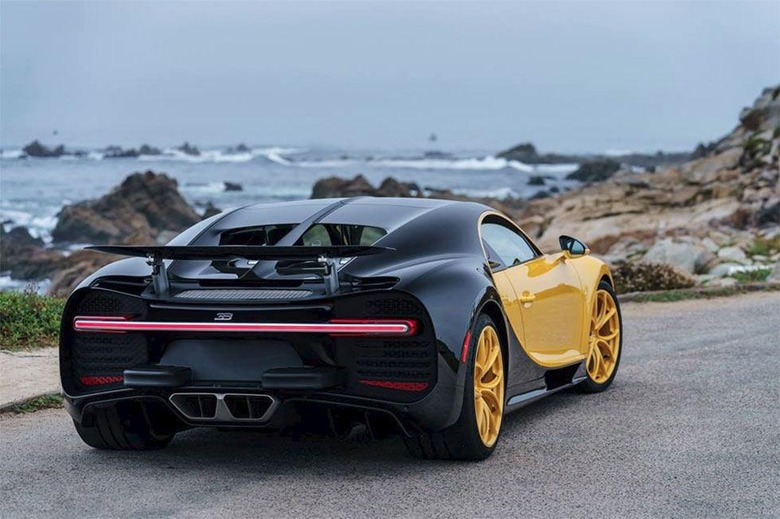 The video at the bottom shows the full unpacking and delivery of the car, it's painstakingly done. The rear US spec bumpers really mess with the style of the car. The car has 286 miles on the clock at time of delivery, it rather makes me wonder why that many miles are on it. That sort of hypercar is not driven much and typically will spend its life sitting in a garage, driven rarely.
Bugatti says that the car will do 261 mph and has 1500hp. You'll need the special speed key to unleash all that performance, which comes packed inside a stainless steel crate along with the fanciest front license plate holder you have ever seen. The Chiron has a lot of exposed carbon fiber, with much of it under the vehicle. Be sure and watch the video to see the painstaking process of unwrapping and checking the Chiron over, and check out our story on the Chiron by the numbers for more detail on the car.
SOURCE: Facebook