First Arrival trailer lands with plenty of suspense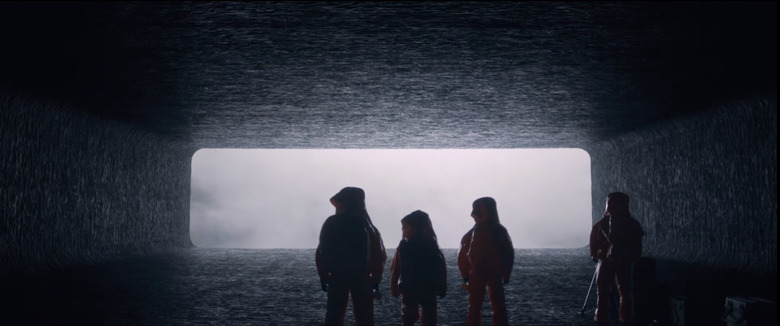 Science fiction movies can tend to be a little action-heavy, but it would appear that Paramount's incoming movie, Arrival, will give us something of a departure from the standard formula. The first trailer for Arrival has landed, and instead of a constant stream of epic space battles and massive explosions, the the trailer is more toned-down (for the most part, at least), offering an early look that is both dramatic and somewhat suspenseful.
Arrival follows linguist Louise Banks, played by Amy Adams, who is tasked with figuring out a way to communicate with aliens who have just touched down in various locations across Earth. Banks is recruited by Colonel Weber of the US military (Forrest Whitaker) and mathematician Ian Donnelly (Jeremy Renner), and judging from the trailer, it seems the group is forced to work with the rest of the world to decode a message from Earth's alien visitors. Here's the blurb Paramount published along with the trailer:
When mysterious spacecrafts touch down across the globe, an elite team – lead by expert linguist Louise Banks (Amy Adams) – is brought together to investigate. As mankind teeters on the verge of global war, Banks and the team race against time for answers – and to find them, she will take a chance that could threaten her life, and quite possibly humanity.
Arrival is based on a novella by Ted Chiang titled Story of Your Life, so the curious among us may want to pick that up and give it a quick read before the movie arrives later this year.
While the trailer doesn't give away too much (a nice change for once), it appears that Arrival will offer up a hefty amount of suspense and drama. The movie will be initially released at the Venice Film Festival next month, and then go into wider release for general audiences on November 11.