Firefox will soon use Yahoo as its default search engine
Mozilla has announced a new partnership with Yahoo, and under it Firefox will be dropping Google from its long-standing position as default search engine. Soon, users in the US will be seeing a sleek version of Yahoo as their browser's default search option, something that is said to represent Yahoo's "most significant partnership" over the last half decade. If all goes as planned, Mozilla will be launching the new offering some time next month. According to Yahoo, this new search experience will be coming to US users first.
Under this new partnership, Yahoo worked with the Mozilla team to develop a "clean, modern and immersive design", and with it Yahoo says its search "better leverages" its personalization features and content. Yahoo users located outside of the United States will be seeing this new design sometime in early 2015.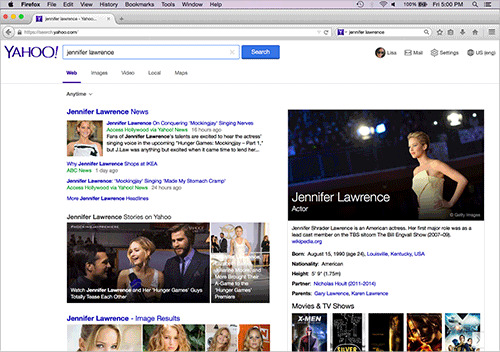 Both companies have said its new partnership likewise serves as a framework upon which other distribution opportunities in different markets and other product integrations can be explored. According to Business Insider, Mozilla has said that Google and others will remain as "built-in...alternate search options."
This follows news in April that Yahoo's CEO Marissa Mayer was courting Apple in an effort to have Yahoo replace Google as the default search engine in iOS. Said Mayer in part on this latest business move, "This partnership helps to expand our reach in search."
SOURCE: Mozilla Blog