Firefox OS launching globally with 18 operators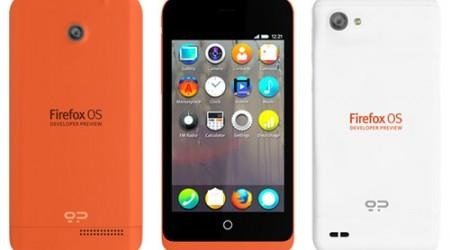 Firefox OS devices will launch on 18 operators all across the globe and they will be the World's first "Open Web Devices". The first markets that will launch the devices include: Brazil, Colombia, Hungary, Mexico, Montenegro, Poland, Sebria, Spain, and Venezuela, with more market places coming shortly after that. Mozilla is working with handset makers Alcatel, Huawei, LG, and ZTE to develop their Firefox OS smartphones, and all of the smartphones will utilize Qualcomm's Snapdragon processors.
Firefox OS offers in-depth searching that brings search results from both apps and the web at the same time. For example, when you search for your favorite music artist, you'll get search results for the artist, as well as places to purchase their music, stream their music, and options to purchase their concert tickets. You can also create a download app from a search term, allowing you to easily and quickly grab the information you want when you want it.
The Firefox Marketplace will offer a good selection of apps at launch. Firefox OS runs HTML5 apps, and there are many apps currently available, ranging from the most popular apps to local/niche apps. There is AccuWeather, Airbnb, Box, Facebook, Twitter, Disney Mobile Games, EA Games, Pulse News, SoundCloud, SporTV, and more. Mozilla believes that having apps built around web technologies will make app developing much more easier, and will enable more innovation, control, and opportunity for both developers and consumers alike.
There isn't a specific launch date for the Firefox OS devices. Mozilla just says that they will launch "later this year". However, if you want, you can view the Firefox Marketplace in Firefox for Android Aurora just to get a feel of what apps will be available at launch. The Firefox OS devices will offer good performance, ease-of-use, and personalization at an affordable price tag.
[via Mozilla]