Firefox for iOS preview rolls out in New Zealand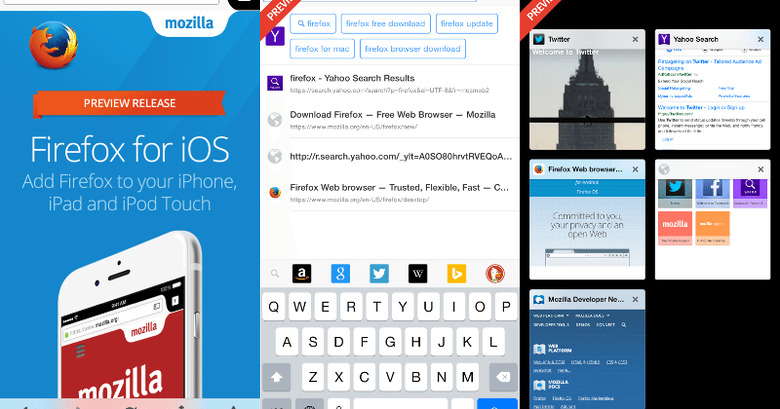 In 2013, Mozilla declared that it will not bring Firefox to iOS because of both technical difficulties and Apple's own policies. What a difference two years makes. Back in May, Mozilla revealed that it was indeed working on a Firefox for iOS, or something resembling the popular browser. Now it is rolling out the first fruits of its labors, but limiting the availability to one country first while they test the iOS waters before adding one country after another. And that chosen country is New Zealand.
Why wouldn't Mozilla want to bring Firefox to iOS in the first place? Especially considering the potential market it could gain by doing so. The problem is two-fold. The first is that Firefox uses its own complicated rendering engine, Gecko, and surrounding technology. It is part and parcel of what makes up the Firefox experience on other devices. The second reason is closely related to that. Apple has a strict policy that only WebKit-based browsers are allowed on iOS. In fact, alternative browsers, including Google Chrome, simply reuse Apple's UIWebView to render web content. Two years ago, Mozilla believed that it couldn't offer a good enough Firefox experience with those limitations. Now it has softened its stance.
Mozilla isn't disclosing what technical path it took to get Firefox up and running on iOS but it is revealing other parts of the Firefox experience that will indeed make it to Apple's mobile platform. In particular, the smart address bar, which offers search suggestions, the Visual Tabs overview, and Firefox Accounts for syncing bookmarks, tabs, and passwords, are already present in this preview. The latter was actually available before as a standalone Firefox Home iOS app that simply launched Safari to browse web pages.
The journey is far from over, of course, since New Zealand is just the first leg. Mozilla is seeking for feedback about this new alien experience. Firefox for iOS is slated to launch in full later this year.
SOURCE: Mozilla