Firefox for Android leaves beta with improved performance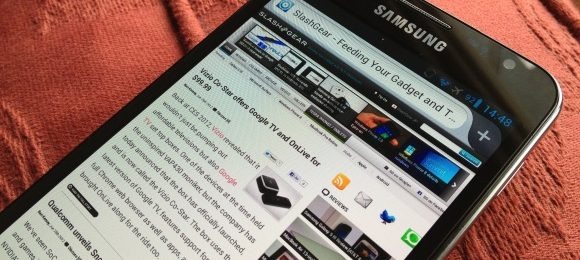 If you've been keeping an eye on Firefox Beta for Android at all, you'll know the browser has seen a flurry of updates over the past few weeks bringing performance improvements as well as additional features. Mozilla now say that that the stable version has now been updated to add all those improvements, which includes Flash and HTML5 support, a tab redesign, and revamped welcome page.
Mozilla say that the speed improvements are the real star of the show, and from using the Beta version, we have to agree. Initial load times are "lightning fast", and the company says that the browser was created against a new benchmark called Eideticker, something it claims helps achieve performance that's twice as fast as the stock Android browser.
The new "Awesome Page" displays your favourite websites in addition to the most recently visited tabs, and the URL bar has been tweaked to display the most recent searches and visited websites to cut down on awkward typing time. Desktop users will also be able to sync bookmarks between the regular Firefox and mobile version. Tabbed browsing has been tweaked too, allowing users to easily switch between open windows without too much fuss.
The new Firefox update doesn't seem to have quite the Play Store just yet, but Mozilla say it will definitely land today. Keep an eye out in the meantime, and definitely give it a try.
[via Engadget]