Fire Furniture hides discrete flame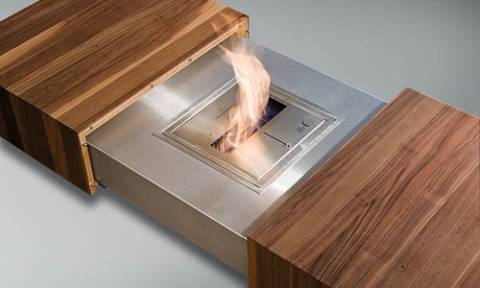 If you've ever been sat watching TV and hungrily thought "I'd really like to roast my wiener but I don't want to miss this programme", furniture mavericks Schulte Design think they've got the answer.  At first glance a normal, wooden coffee table, but give the ends a pull and inside there's a EcoSmart burner.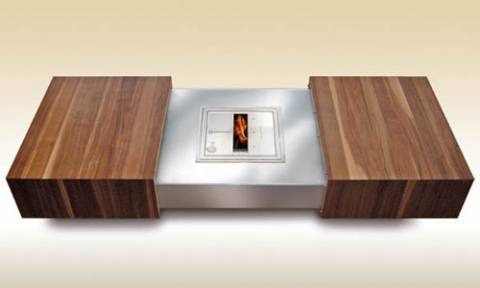 Rather marvellously the EcoSmart uses bioethanol rather than wood, oil or human flesh, so it's smokeless, odourless and environmentally friendly.  I could see it being used for a mini spit-roast, even, or browning off some marshmallows!  The 60 x 120cm table also has a square sibling, 90 x 90cm, which lacks the sliding panels.
Schulte Design [via Neu Black]