Final Star Wars Jedi: Fallen Order Trailer Echoes Dark Forces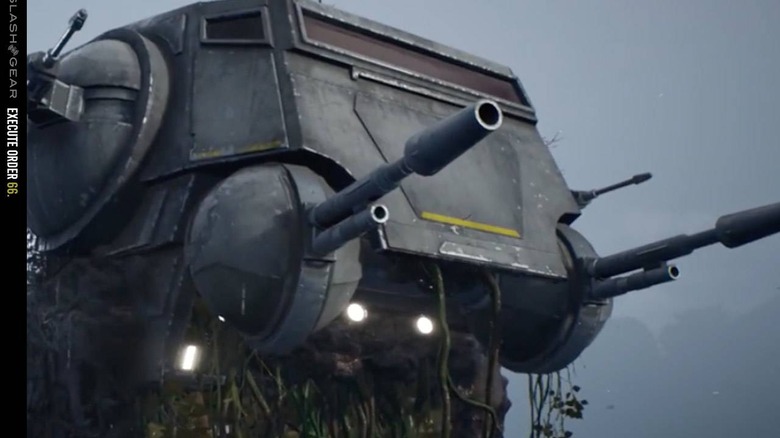 This morning the folks at EA and Respawn released their final trailer for the game Star Wars Jedi: Fallen Order. This trailer shows the main character Cal Kestis, Jedi Padawan, in trouble. He's living in a time immediately following Order 66, and you know what that means – fun for everyone!
Official documentation for the game suggests we'll see our hero Kestis joined by his companions "Cere, Greeze, his faithful droid, BD-1, and some familiar faces from the Star Wars galaxy." So who would that include, at this point? All the important players on the light side are in hiding after Order 66, right?
Looks pretty interesting. It looks a whole lot like an updated, far, far more amazing looking Dark Forces: Jedi Knight, really. EDIT: Actually that 1997 first-person shooter game was called "Star Wars Jedi Knight: Dark Forces II" – my mistake! That was back in the days of LucasArts – good times!
Respawn Entertainment made possibly the greatest game of the year 2014 with Titanfall, and EA was there for that one, too. So while we're always on guard when it comes to pre-licensed properties made into games, this one gets the benefit of the doubt.
Star Wars Jedi: Fallen Order was announced for release on November 15th on Xbox One, PlayStation 4, and PC. This game will be available for all three platforms at the same time, if all goes according to plan – we'll see!
But wait, you might be saying, wasn't there a gameplay trailer before now? Oh yes, there definitely was – let's take another look!
In that trailer (above) you'll see 26 minutes of gameplay! That's completely bonkers. Imagine if a smartphone-making company released something this all-encompassing several months before release. That'd be nuts! Oh wait, that sorta did happen – and it'll probably keep happening more and more from this point on. No more surprises!