Final Fantasy VII Remake shows off a trio of DLC summons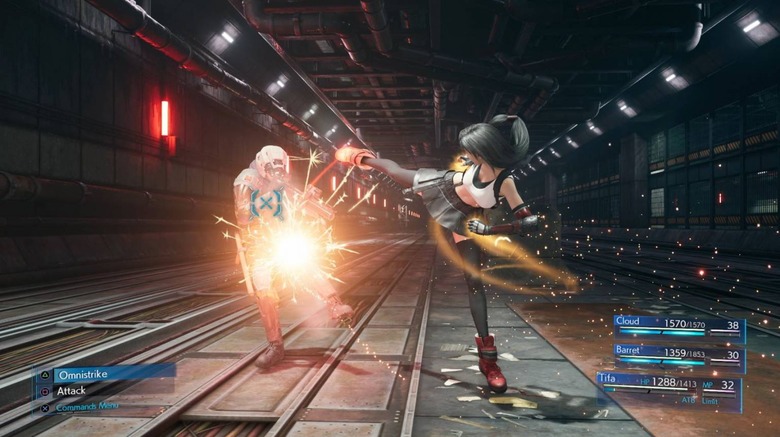 Final Fantasy VII Remake's release date is quickly approaching, and as with many major games these days, Square Enix is offering the title in a variety of different editions. These editions – the standard, deluxe, and 1st class editions – all vary in price and what they come with, with the deluxe and 1st class editions coming with special Summon Materia. Today, Square Enix showed off the DLC summons you can get by purchasing one of those more expensive editions.
In all, there are three DLC summons: the Chocobo Chick, Carbuncle, and the Cactuar. The Chocobo Chick will be given to players who pre-order any edition of the game – even the standard edition – so it'll be the least expensive one to obtain. Check out the Chocobo Chick in action in the video Square Enix shared today below.
Today we're giving you a glimpse at three special #FinalFantasy VII Remake DLC summons.
Take a look at Chocobo Chick 🐤, Carbuncle 🔴 & Cactuar 🌵 in battle!

Chocobo Chick comes with every pre-order of #FF7R, find out more here
👉 https://t.co/5ITHMObkaH pic.twitter.com/KPr7OK3Meu

— FINAL FANTASY VII (@finalfantasyvii) February 19, 2020
Next up is the Carbuncle, which you can snag by either purchasing the digital deluxe edition or by purchasing the 1st class edition of the game. The digital deluxe edition runs $79.99, while the 1st class edition costs a whopping $329.99 and comes with a Cloud Strife statue and a hardcover art book, among other things.
— FINAL FANTASY VII (@finalfantasyvii) February 19, 2020
Finally, we have the Cactuar, which is available in the physical deluxe, digital deluxe, and 1st class editions. The video Square Enix shared today shows Cactuar running around the battlefield before blasting enemies with a shower of cactus needles, and it might just be the best thing we see all day.
Summons are a fairly significant part of battling in Final Fantasy VII, so it's no surprise to see three of them being offered as deluxe edition DLC and pre-order bonuses. Just recently, Square Enix shared the opening cinematic from Final Fantasy VII Remake, so be sure to check that out if you're interested in playing the game. Final Fantasy VII Remake is out on PlayStation 4 on April 10th, 2020.