Final Fantasy 15's most exclusive collector's item is an actual Audi R8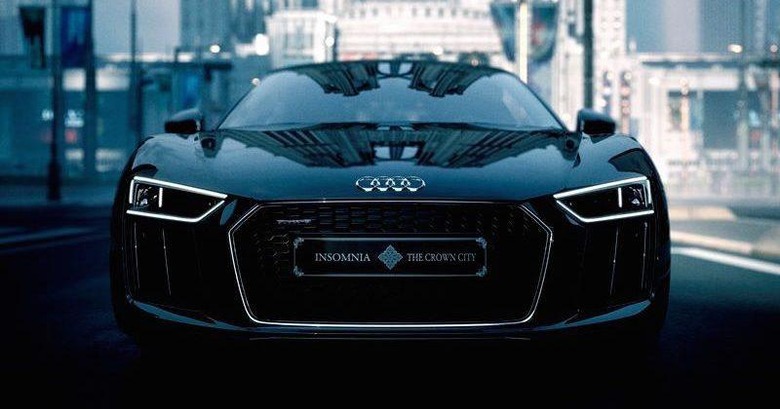 After spending what seems like forever in development, Final Fantasy XV is actually getting released later this month. After announcing a number of special edition packages for the game, including a $270 Ultimate Collector's Edition, developer Square Enix has one last unique item for die-hard fans of the RPG series: an actual, real-world FF15-themed car. But it's not just any car, it's a one-of-a-kind Audi R8 with an asking price of $470,000.
Audi's iconic sports car wasn't just chosen at random by Square Enix; the vehicle appeared in the CGI film Kingsglaive Final Fantasy XV, which serves as a prequel to new game. Thus the game developer turned to the German auto maker to bring the Audi R8 'Star of Lucis' edition to life.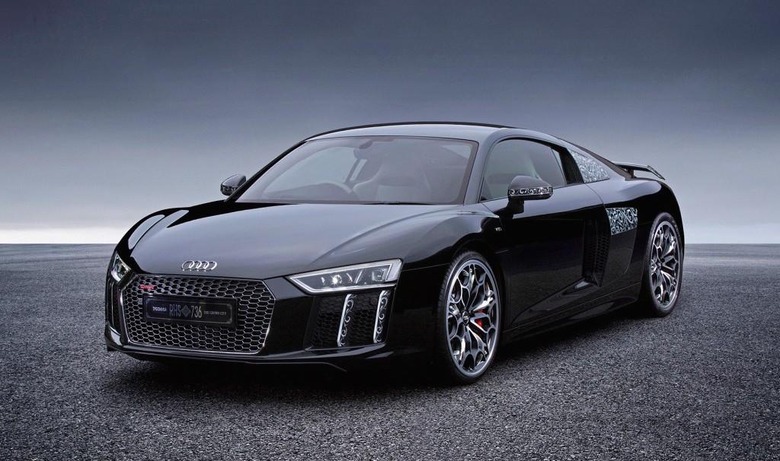 Aside from the name and "special edition" designation, the R8 features several FF15-inspired design elements, including unique wheels with the Lucis emblem, a pattern design on the side panels, and a Ultrossic Black paint job. Underneath all that, however, it's a fairly standard R8, with a 610-horsepower 5.2-liter V10 engine, 7-speed transmission, and the ability to go from 0-100km/h to just 3.2 seconds.
Managing to get the car will be much more difficult than picking up the game at your favorite retailer, and that's not just because of the price. Square Enix is only giving fans the chance to buy the Audi R8 through a raffle held on FF15's November 21st launch date. If you think you'll be lucky (and have the money to back up the bid), you can sign up on Audi Japan's website, just know that it doesn't include a copy of the game or the Kingsglaive movie.
SOURCE Audi Japan