Final Cut Pro 10.1 update optimizes for the Mac Pro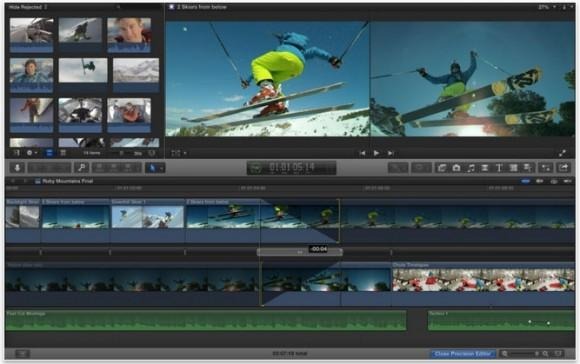 The Mac Pro has arrived and so has an updated version of Final Cut Pro. Parts of the update deal with 4K, and likely not a coincidence, this update also touched on that newly available Mac Pro. In this case Apple has said the Final Cut Pro 10.1 update has optimized playback and rendering for those using dual GPUs in the new Apple tower.
Those 4K pieces deal with support for content to include titles, transitions and generators as well as for video monitoring over Thunderbolt 2 and HDMI. This next bit almost goes without saying, however that is only available on certain Mac computers. Apple has this listed as being "select" models, however it seems one would be looking to the newer models across the lineup.
While the changelog contains nearly three dozen line items, some of the other highlights touch on libraries. In this case we are looking at how the libraries let the user gather multiple events and projects within a single bundle and also the ability to open and close specific libraries so you can load only the material you need. Apple also has this set with an option to import media to locations that are inside or outside of a library and being able to have these back up automatically. And nicely, those backups can be sent to a user-specified drive or other network location.
Full details for the update can be found on the Final Cut Pro listing in the Mac App Store. The software remains priced at $299.99, however this update is free for those who have already made the purchase. In addition to checking out the changelog in the App Store, make sure to hit up the Apple hub here at SlashGear to keep up with similar updates that are arriving as a result of the Mac Pro release, one of which came earlier in the form of Logic Pro X.
VIA: 9to5mac