Figure iPhone music app graduates to true instrument after v1.1 update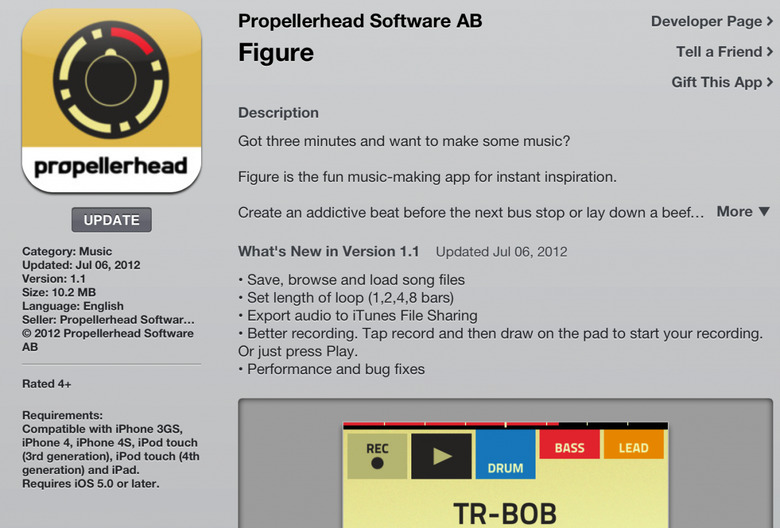 Digital music app maker Propellerhead has given its iPhone beatbox tool Figure a much-anticipated upgrade, elevating the "three minute music" app to legitimate instrument. The v1.1 update, released back in April, has granted users one of the most-requested features: the ability to export audio. Previously, while Figure's pared-back interface made creating crunchy loops ridiculously straightforward, there was no way to actually enjoy them outside of the app.
That meant Figure was a great way to distract yourself while waiting for a bus, but not so useful in a studio setting. Figure 1.1, however, allows audio to be exported to iTunes File Sharing, meaning you can bring it into a more comprehensive music app (such as Propellerhead's own Reason).
The update also introduces the ability to save your creations, then reload them later on – until now, you've had to delete any track altogether if you wanted to change style – and the method of recording has been streamlined to remove a few steps in the process. It's also now possible to set the length of the loop, to either 1, 2, 4 or 8 bars.
The usual bugfixes and performance tweaks round things out, and altogether Figure has gone from "neat toy" to "real tool" in one fell swoop. You can download Figure for iOS here [iTunes link], where it's priced at $0.99/£0.69.