FiftyThree files trademark over Facebook Paper (but hopes it won't need it)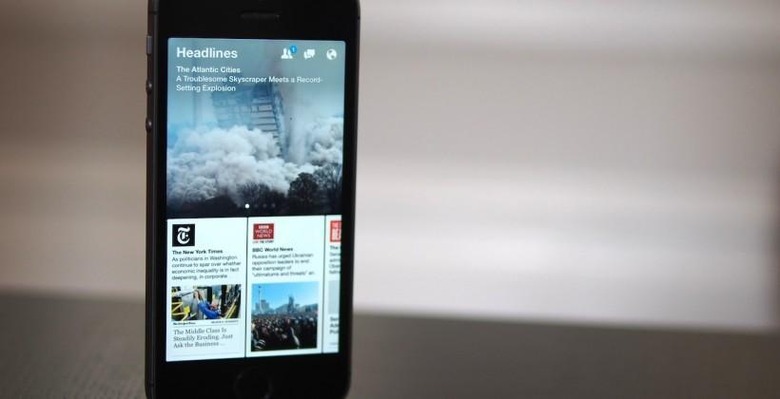 Tensions between Facebook and app developer FiftyThree over use of the name Paper has escalated with news that a new trademark has been filed that could cause headaches for the social network's Flipboard rival. Facebook's decision to dub its new iPhone app Paper, despite FiftyThree having a digital notebook app already on the market, was already leading to suggestions that a trademark battle would commence. Today, though, it's been revealed that FiftyThree attempted to bolster its defenses on the very day Facebook revealed its app.
A trademark filing for "Paper" was submitted on January 30th, the same day that Facebook first announced it would release an app with the same name. The application only appeared in the USPTO's database today, TechCrunch spotted.
Although FiftyThree's app has existed for some time, the company had only filed the trademark for "Paper by FiftyThree" rather than the app's name alone.
Still not up to speed on Facebook Paper? Check out our full review!
However, the firm believes it has a solid case even without the trademark already in its pocket. FiftyThree points to its "well-established common-law trademark rights," which are based on using the name – even if not registered officially – in public to the point where it is associated with your product or service.
Actually enforcing that is likely to cost a pretty penny, mind, and while FiftyThree says it is "reserving all legal options" the hope is undoubtedly that Facebook will opt to look the "good guy" and change voluntarily. "An app about stories shouldn't start with someone else's story," Flipboard CEO Georg Petschnigg wrote yesterday. "Facebook should stop using our brand name."