FIFA 14 jacks GTA 5's top spot on UK game charts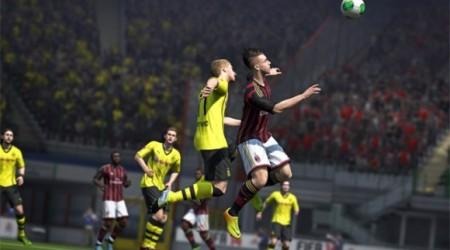 About a week ago, the latest game in EA Sports FIFA soccer franchise launched. The game is called FIFA 14 and it has already proven to be very popular. The latest version of the soccer playing video game franchise has several interesting new features to make the game more realistic and more fun for players.
The official numbers are in for FIFA 14 in the UK and the game has thrown GTA 5 from the top spot on the game charts. Despite the impressive showing, first week sales for FIFA 14 are down 24% compared to sales of FIFA 13 during its opening week. You have to wonder if some that decrease in sales is because gamers are too busy playing GTA 5.
There is some indication that players in the UK may be holding out to purchase FIFA 14 on the next-generation consoles when they launch later this year. The remainder of the UK video game top 10 chart looks like this. Second place goes to GTA 5, third place goes to Minecraft: Xbox 360, and fourth place goes to PES 2014.
The number five spot is held by The Last of Us, number six goes to Disney Infinity, and number seven is Splinter Cell: Blacklist. The number nine spot is Diablo 3 and the 10th place slot goes to Rayman Legends.
SOURCE: CVG