EA Sports FIFA 14 launches in North America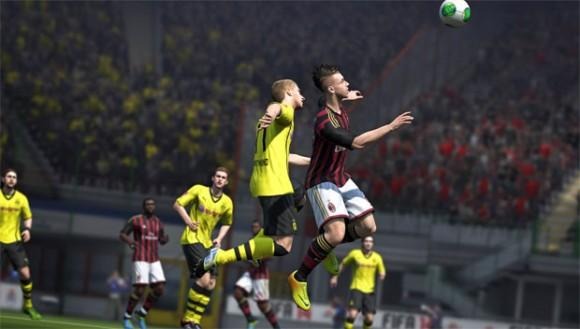 Footballers in North America will be thrilled to hear that EA Sports FIFA 14 is now available for purchase. The video game is also available as a digital download on Origin. EA Sports intends to launch the game outside of North America later this week. The demo for FIFA 14 set a record for EA.
EA Sports says that over 5 million fans played the demo for FIFA 14, which is the largest number of players for any demo game in EA Sports history. EA Sport says that it also has a huge number players using the FIFA 14 Ultimate Team app, which allows them to craft their ultimate team before the game launched.
That web app has attracted 1.35 million users for an increase of 86% year-over-year. EA Sport says that the application has 830,000 daily active users. FIFA 14 gives soccer fans 13 different online and off-line game modes including Ultimate Team and co-op seasons. The game also features Pure Shot, which is new this year.
The game also has a new ball physics system offering players more precision in shooting and movement. FIFA 14 has 33 leagues and more than 600 clubs for players to choose from. Other new features in the game include protect the ball mode allowing players to fend off the block defenders from the ball while dribbling at any speed. The game also supports sprint dribble turns allowing gamers to cut and turn to beat defenders one-on-one. The game will be available for the Xbox One console at launch.
SOURCE: EA Sports