Xbox One EA game lineup starts with FIFA 14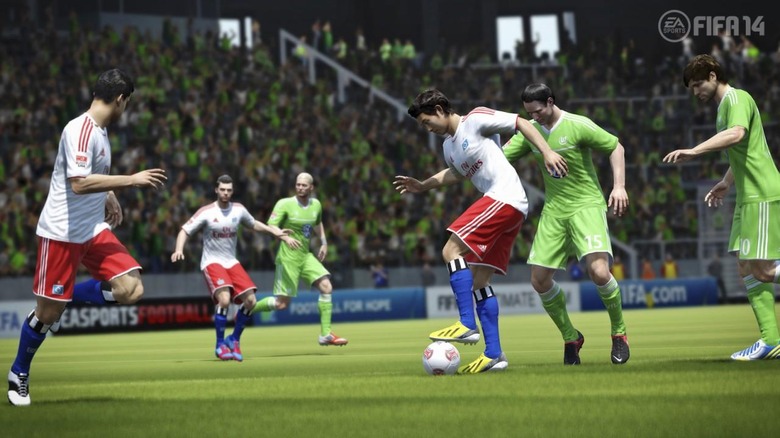 As to no one's surprise, Electronic Arts made an appearance at Microsoft's Xbox One reveal event, and they showed off some of the new sports games that will be coming to the Xbox One. There will be a new FIFA, Madden, NBA Live, and UFC, all of which will release their next game on the Xbox One.
All four will launch in the next 12 months, so some of them won't necessarily be available at launch, but Madden should be one that we'll se at least close to the console's launch. EA says that all four gales "will be revolutionary," and will "fundamentally change the way you play," thanks to changes in both the graphics and gameplay dynamics.
One of the biggest changes is improvements to the spectators, which athletes have said are one of the biggest aspects during a game, so EA naturally wanted to put a lot of focus on making the spectators and audience a realistic part of the game. A new engine called EA Sports Ignite, will allow EA to add a lot of new features to these games.
EA says that the new engine will allow for 10 times more animation detail four times more calculations per second. EA really only gave us further details about FIFA 14, which will be an Xbox exclusive, and we'll be hearing more about the game at some point "later this year."