Field Trip: the Google map app you never knew you wanted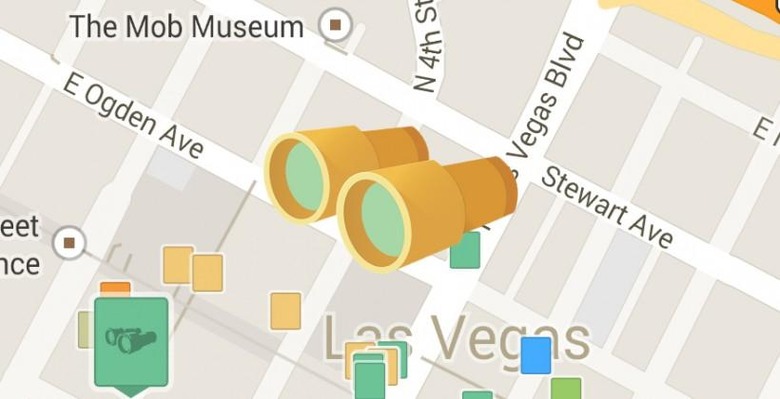 Field Trip has been around now for a while – have you heard of it? It's a Niantic Labs project at Google, one that aims to bring you automatic suggestions for places to visit near where you're physically standing at any given moment. While it may be included with the basic build of Android at some time in the future, for now you're still going to have to download it. Field Trip has gotten a large bump in aesthetic beauty and in ease in use. It's simple now, and ready to roll on your Android smartphone immediately.
Field Trip is like Google Maps with only the places you'll want to visit highlighted. Once you find a place you'd like to go near a place that you are, you can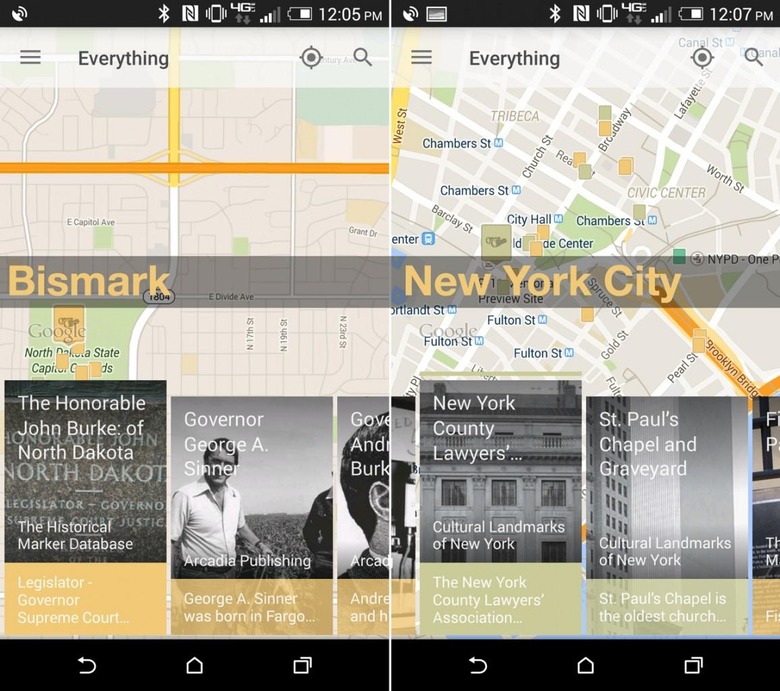 It's difficult to recommend Field Trip from a place like Bismarck, North Dakota. This app is made more for larger cities and tourist-friendly places – not the middle of nowhere. Here you'll see Las Vegas – and an example of a card once tapped.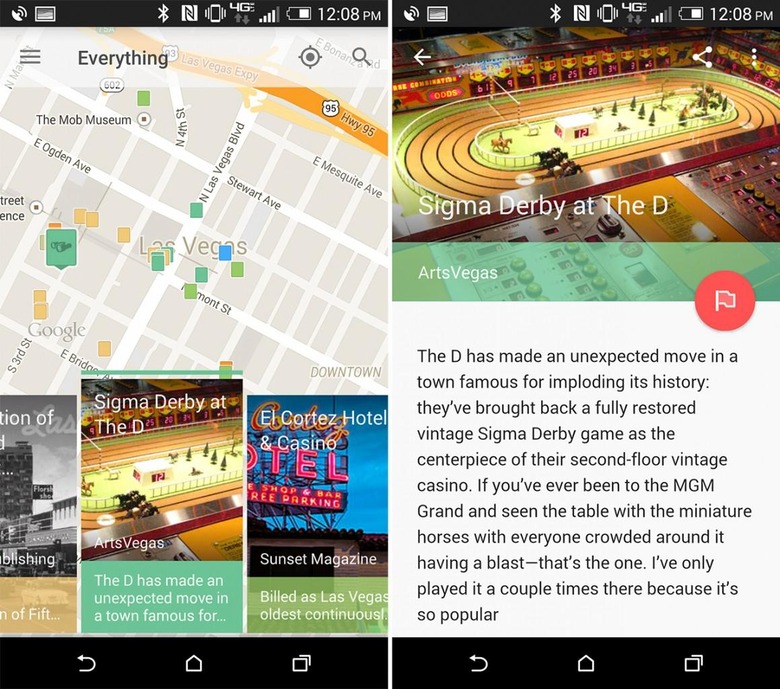 That said, we were able to discover a big batch of visitor-friendly places in Field Trip near the capital building.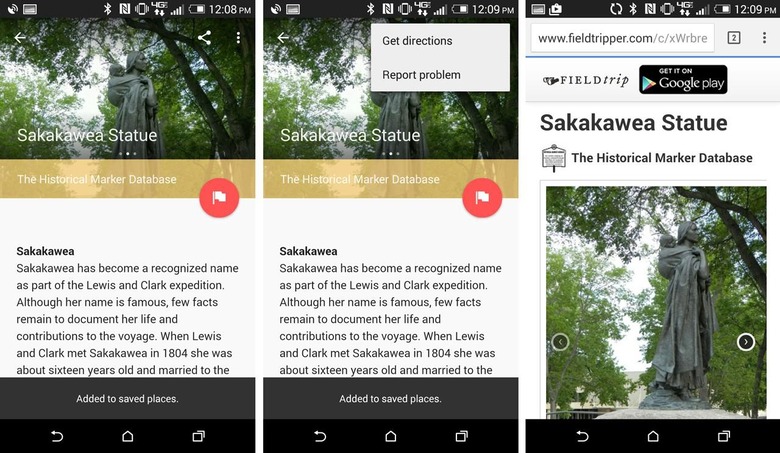 Nothing we'd not seen before – since we live quite close by, but it was nice to see things like the Sakakawea statue being recognized as a landmark work visiting.
Below you'll see Field Trip as it exists on Google Glass.
You can download Field Trip from the Google Play app store right now for your Android device for free.
The version of Field Trip you'll find on Google Play today is V.2.0.5, coming with a design that's been fitted far more modern look matching Android 5.0 Lollipop. You'll find new content, performance improvements, and UI that's slightly more conducive to ease in use.