Fiat 500X Abarth Tipped for 200hp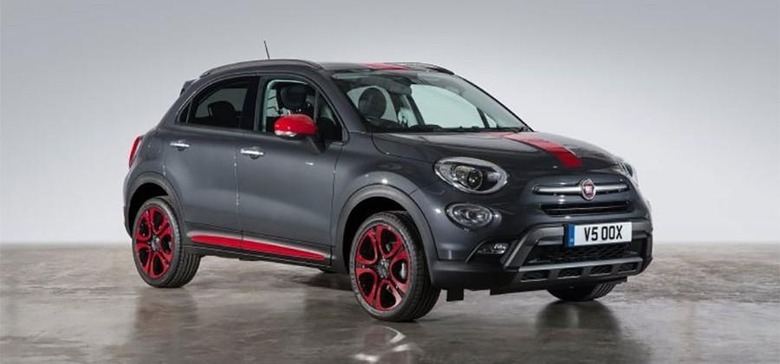 I've always thought that the Fiat 500 was a cool little car; the problem is that it's little. You aren't getting anyone in the back seats of that thing who has legs. Fiat is now producing larger versions of that Fiat 500, such as the Fiat 500L. A new larger version of the 500 is being considered by Fiat and it would wear the Abarth badge.
For now, the only two Abarth models that Fiat has produced in recent years are the 500 Abarth and the Punto. The Punto never came to the US and the 500 Abarth isn't exactly popular. Fiat is rumored to be considering a 500X Abarth model.
That car would be aimed at competing against the likes of the Nissan Juke Nismo and Mini Countryman JCW. The Fiat 500X would likely be larger and heavier than the similarly powered Juke Nismo. Rumors suggest that the 500X would get a version of the 1.75L turbo four from the Alfa Romeo 4C.
Fiat hasn't committed to the 500X at this point, but some company officials have said that the 500X Abarth is being closely evaluated. FCA COO for Europe Alfredo Altavilla says that the 500X would be anything but a family version.
SOURCE: Autoblog