Fiat 500L getting optional espresso maker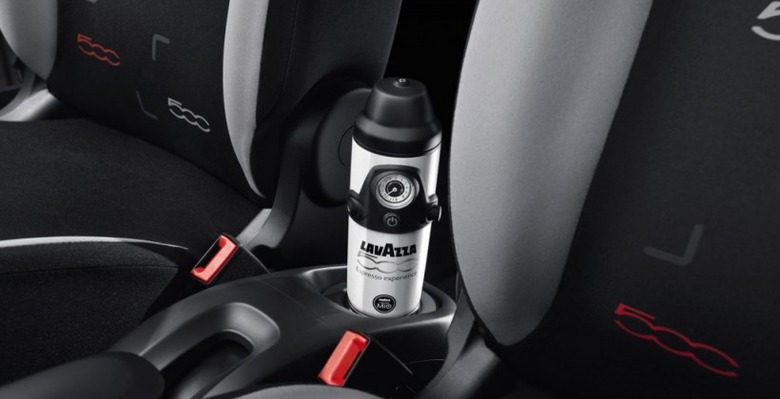 Can't get enough espresso? Stopping by Starbucks four times a day is all well and good, but true coffee fans make their own. In their cars. Fiat has announced that the 500L will come with an optional built-in espresso maker when it rolls off the line in October, leaving us a little excited and only slightly terrified. Lavazza will be supplying the coffee makers for what Fiat says is "the first standard-production car in the world to offer a true espresso coffee machine." It even comes with matching cups!
Fiat says that the espresso maker is "perfectly integrated" in the center console, with the company itself designing the deck. The maker uses its own power source, so all you need to provide is the water and Lavazza's "A Modo Mio" coffee pods and you're good to go. We wonder just how hard it will be to fill an espresso maker with ground up coffee and water while you're driving, but it's happening anyway so we may as well just be quiet and roll with it.
The Fiat 500L will become available in the rest of Europe shortly following its Italian release in October. After that, it's travelling across the Atlantic to the US in 2013, but we have a feeling that American consumers aren't going to have the option of installing a coffee maker when the car arrives here. After all, we already can't text while driving in a number of places, so why would the government be okay with us making coffee while driving? Sadly, it seems the dream of having coffee that's truly "on-the-go" will likely never be a reality here in the US, but then again, that's probably for the best.
For more interesting (and sometimes strange) car and coffee-related stories, check out the story timeline below!
[via USA Today]