FIAT 500e Stormtrooper Concept Looms Over LA Auto Show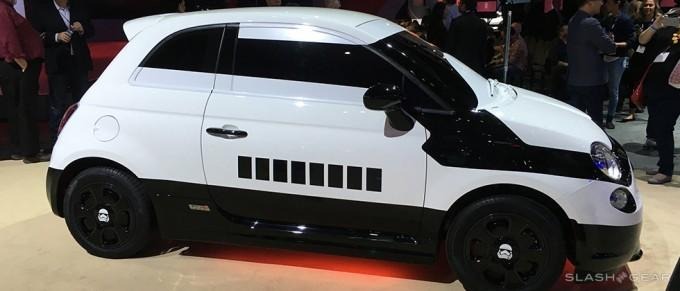 Star Wars: The Force Awakens is just a month away from release, and FIAT is not about to let you forget it. They've brought their very own custom-designed First Order Stormtrooper 2015 FIAT 500e to the LA Auto Show to guard the corner of the convention center. This black and white one-off was created by Garage Italia Customs, and will be appearing at the LA Auto Show through the end of the week. And no, you cannot buy it – unless you want to buy the standard edition and customize it yourself.
For those of you not up to speed on the designs of the newest wave of Stormtrooper, these smooth lines are in slight contrast with the original, more Japanese stylings of the Imperial Stormtrooper. Here the First Order Legion chooses to evolve a bit beyond, moving even further away from the original Clone Trooper style, inspired in part by the Mandalorian armor of Boba Fett's father, Jango.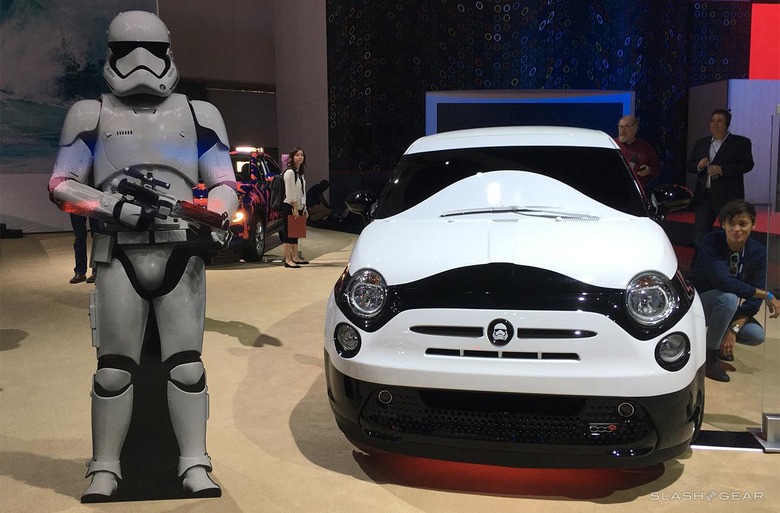 And yes you could argue that the style of the Clones were based on whatever else the cloners were looking at at the time – not just the source of their clone's DNA. But here in the FIAT, the source is obvious.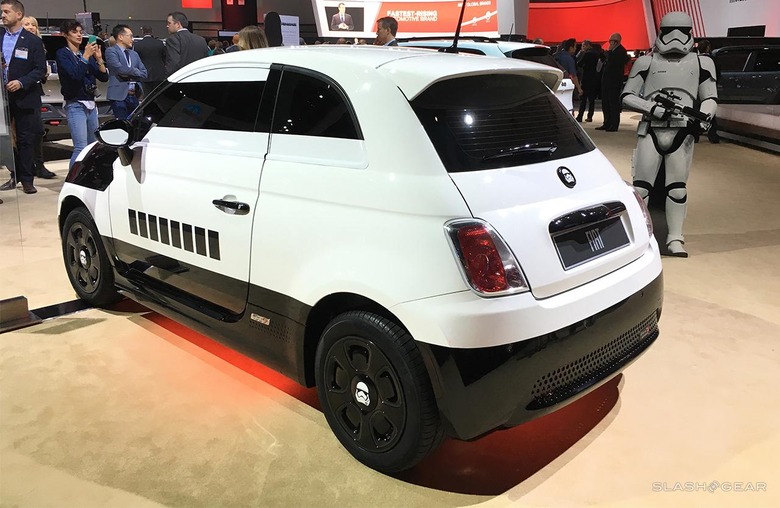 This vehicle works with a "two tone black and white custom painting" done by Garage Italia Customs with windshield and side windows "wrapped to bring out the immediately recognizable visor and helmet of the First Order Stormtrooper.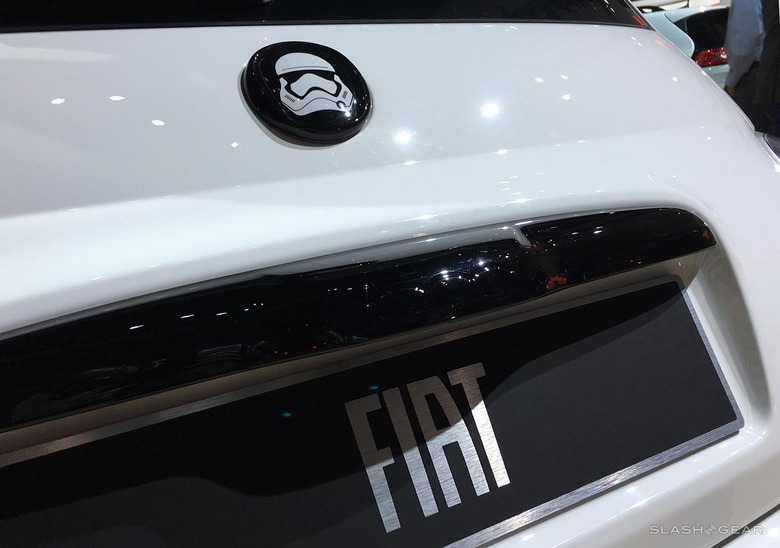 All details here not just wrapped were painted with white/black lacquer, and – though you're not able to see it here – there's a dashboard has a Star Wars logo on it and the steering wheel has a First Order logo as well as a two-tone leather wrap.
According to FIAT, "much like the Stormtrooper armor itself, the FIAT 500e brings together modern technology and functionality, but with an added classic Italian design, making it the perfect vehicle to take on the galaxy in style."
Or, you know... drive to the premiere of the movie, then see it again and again. Stay tuned for more LA Auto Show action.