Fiat 500 AWD 350hp racer is wickedly adorable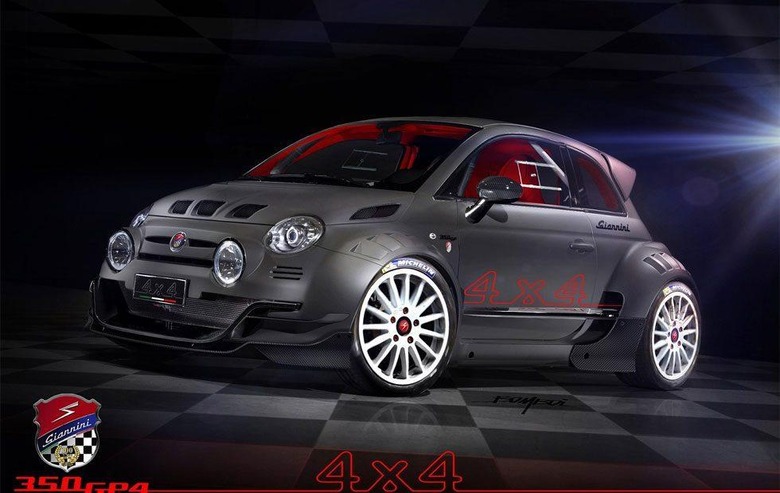 The Fiat 500 even in Abarth form isn't exactly a massive performer but a tuning firm out of Italy called Giannini has whipped up a fiat 500 that is a beast. The car is called the 350 GP4 and it gets the name form the 350hp the engine makes. That power goes to all four wheels.
The tuner is staying mum on the exact specs and performance numbers for the car until the car has been through all its paces. The 350 GP4 certainly looks as if it's ready to hit a racetrack or take on a rally stage.
Images show that the car has a roll cage of some sort in the back. The fenders are louvered front and back to help reduce lift at speed. The back of the car has a roof-mounted spoiler that looks very cool and might help downforce.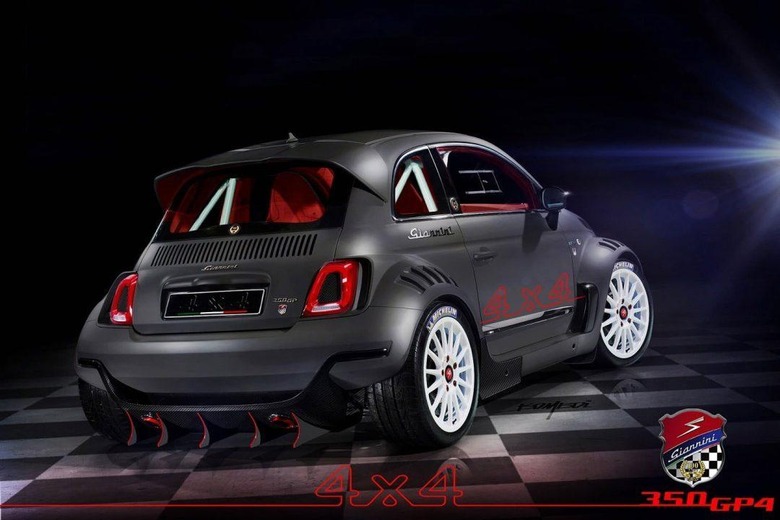 Out back is an air diffuser and there are vents in the hatch as well. Word is that some of the new body components are made from carbon fiber to keep weight down. The front windows are plexiglass and have sliders since they can no longer roll down.
There is no word on pricing, but the tuner built a similar RWD custom Fiat 500 in the past that would cost about $175,000. With AWD added to the new car, expect the cost to be north of that amount. We are looking forward to seeing some performance numbers on this little honey badger.
SOURCE: DigitalTrends