Fiat 124 teased with posters from around Europe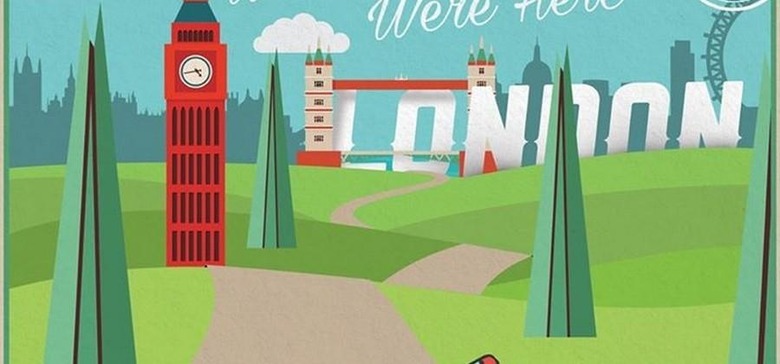 Fiat is teasing roadster fans right now with three images that have gone up recently over on the official Fiat USA page. We know a new roadster is coming from Fiat that is essentially a 2016 Mazda MX-5 with revised styling. The coolest thing about the coming roadster is that rumors keep suggesting that there will be an Abarth version with more power than the MX-5 offers.
So far we have no real idea just what the Fiat 124 will look like. We know the basic dimensions since it will be MX-5 based. The posters that Fiat is teasing have the look of something hand drawn. They show the outlines of the roadster in European settings like Madrid, Rome, and London.
Each of the posters has the silhouette of the roadster at the bottom. All we can really tell is that it has is shorter clipped nose and a very prominent body line running from the rear of the car. Perhaps the back of the car will be less pinched and more muscular looking in Fiat form.
Originally the MX-5 twin was supposed to be an Alfa Romeo, but that changed. Alfa decided to pass the car on to Fiat, which is likely good new since Fat cars sell for less than Alfa Romeo cars typically.
SOURCE: Fiat