Ferrari's monster F12 TdF squeezes 769HP from super-coupe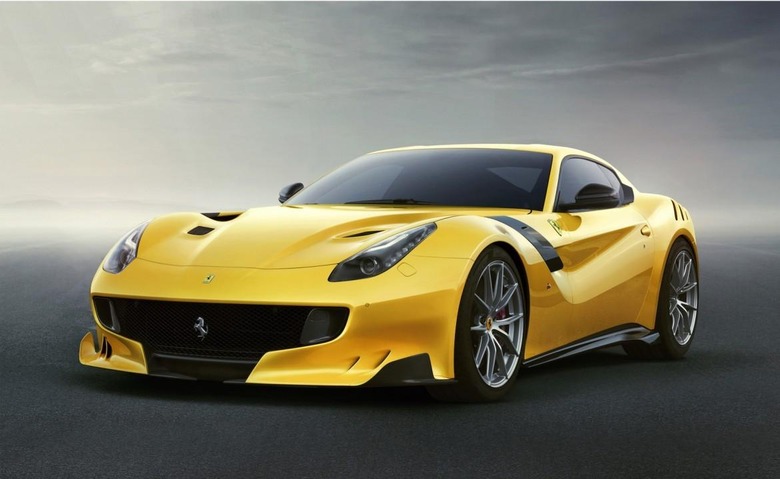 If your idea of heaven is a super-limited-edition of a car already out of reach for most, then the Ferrari F12 TdF will make you squeal. Actually, the car's specs alone are probably capable of squeezing a giddy reaction from all but the most restrained of drivers, since Ferrari took the already speedy F12 Berlinetta and then ran it back through the engineering gauntlet.
That added up to a 39 horsepower bump – to a heady 769 HP – and an 11 lb-ft. torque bump – to 520 – from the 6.3-liter V12. Ferrari says it should be super-usable power, too, since you get 80-percent of the torque from just 2,500 rpm.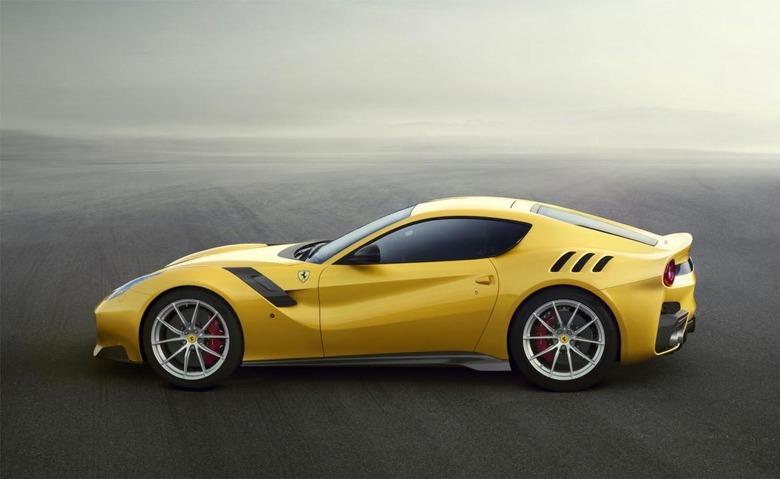 Of course, that doesn't mean the F12 TdF – short for Tour de France, an endurance road race that Ferrari was near-unstoppable in back in the 50s and 60s – has been capped. In fact, it'll still rev all the way up to a howling 8,500 rpm.
It's paired with a tweaked version of Ferrari's F1 DCT transmission, which boasts 6-percent shorter gear ratios, 30-percent faster upshifts, and 40-percent faster downshifts.
Together, they're good for a 0-62 mph run in 2.9 seconds, while 124 mph arrives in just 7.9 seconds. Ferrari isn't giving a specific top speed, saying only that the F12 TdF will manage "in excess" of 211 mph.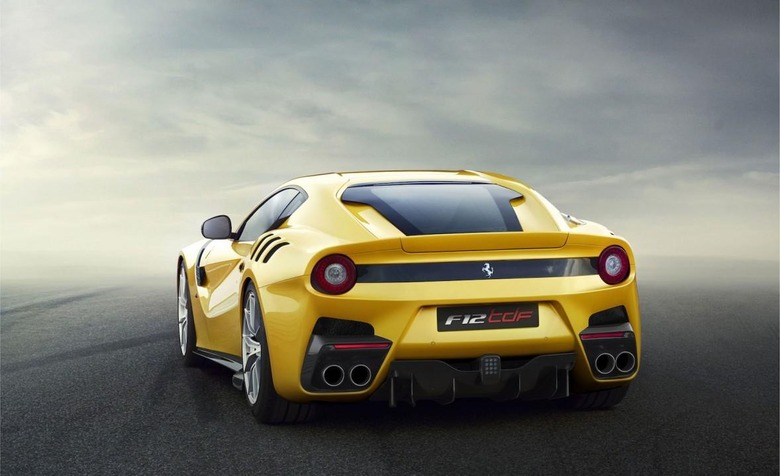 Bringing that to a halt are the Italian marque's single-piece brake calipers, which Ferrari says can take the F12 TdF from 62 mph to a stop in 30.5m, or from 124 mph in 121m.
Most controversial, mind, are likely to be the looks. Ferrari has given the F12 Berlinetta an aero-minded revamp, almost doubling the special edition's slipperiness through the air while also boosting downforce. Weighs is down around 240 pounds overall.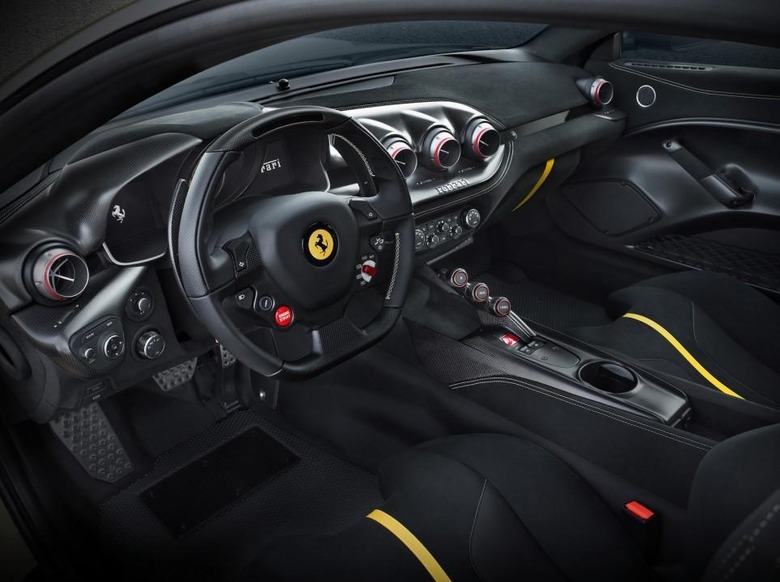 Think plenty of carbon fiber, inside and out, and a trimming away of anything that could add unwanted heft for this "racer for the road". In short, don't expect a glove compartment, trim for the single-piece carbon fiber doors, or floor mats.
If your wallet is tingling with an incipient purchase, be fast (and well-heeled): Ferrari will only make 799 of the F12 TdF. Pricing is yet to be confirmed.
[gallerybanner p=409448]