Ferrari to auction off a unique Laferrari Aperta this weekend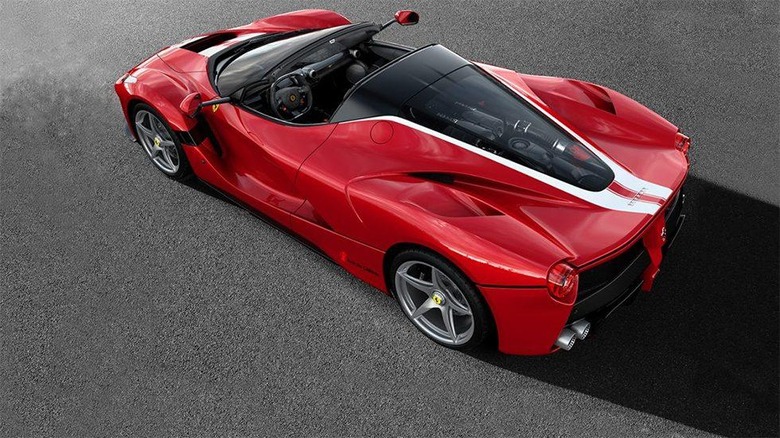 When Ferrari pulled the wraps off the LaFerrari the only thing people could find to complain about with the hypercar was the name. Ferrari came back last summer an unveiled an open top version of the car called the LaFerrari Aperta and it is beautiful. The problem was by time the normal folks out there even knew of the car, all examples had already been sold at an insider's preview event.
Ferrari has a history of building special version of its rare exotics to auction off for charity and this weekend will be the last chance you have of buying a new LaFerrari Aperta directly from Ferrari. The exotic auto maker has built a one-of-a-kind Aperta to benefit the charity Save the Children. The car will be auctioned off Saturday, September 9th during the "Leggenda e Passione" sale.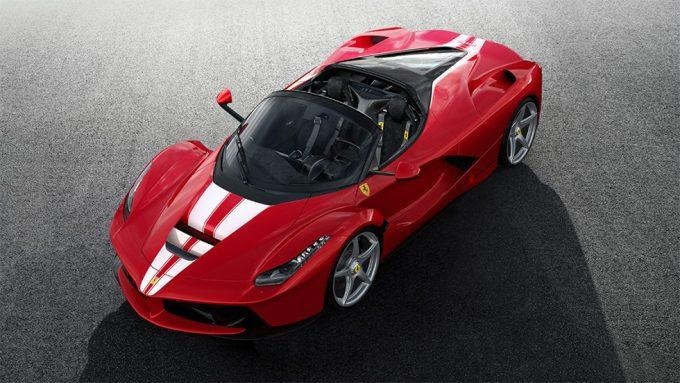 The auction is organized with RM Sotheby's and will be held at the Ferrari Fiorano test track. Ferrari boasts that the event is expected to be the most important single marque collector's car auction in history. The Aperta being auctioned off at the event is a limited-edition special series model to commemorate the 70th anniversary of Ferrari.
The Aperta is wearing a one-of-a-kind livery and is covered in metallic Rosso Fuoco with a metallic Bianco Italia double racing stripes on the front and rear of the car. The interior of the car is in black Alcantara and shiny black carbon fiber with red leather inserts on the seats and red stitching.
This particular Ferrari auction event is by invitation only. That likely means it is for people who have purchased multiple Ferrari's only. If you aren't familiar with the LaFerrari Aperta it packs a hybrid powertrain with a 789 hp V12 and a 120 kW electric motor for a total output of 949 hp. It originally cost about $1.42 million to purchase, there is no word on what this special Aperta is expected to bring at auction.
SOURCE: Ferrari