Check out the stunning open-top LaFerrari you can't buy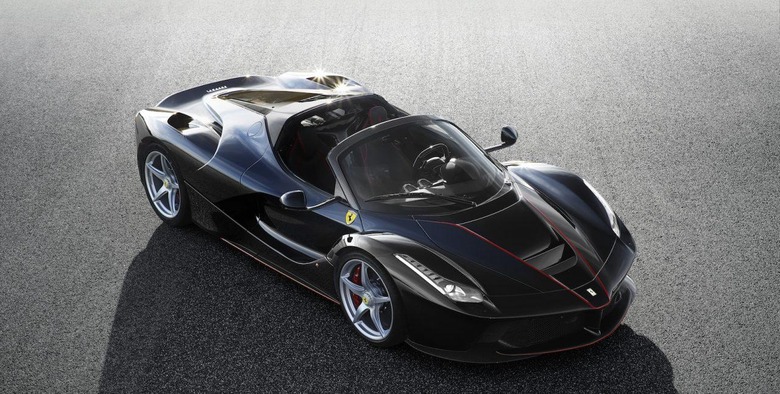 How do you make a LaFerrari supercar even more exclusive? Slash the top off it, and promise to make just a handful of the roofless result. Ferrari's hybrid monster is already a rare beast, but the Italian's couldn't leave it alone, designing a limited-edition special series based on the coupe but with a choice of roof options.
So, you get the same performance as the coupe, but a choice of a carbon-fiber hard top roof or, for more impromptu cover-ups, a soft top instead.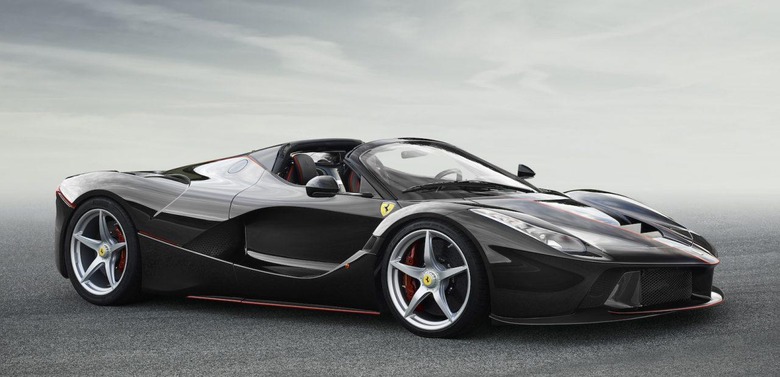 While it obviously looks like the regular LaFerrari, Ferrari's engineers apparently had to do a fair amount to make sure it would drive the same way. That included "significant and extensive modifications" to the chassis, so as to make sure the torsional rigidity – i.e. the tendency of the chassis to twist – and the beam stiffness are the same, despite losing the roof.
Further consideration was given to making sure aerodynamically the car operates the same, too, since cutting the top off will affect air flow too.
What's not changed is the potent hybrid powertrain. Ferrari starts out with a 789 HP V12 engine and then pairs it with a 120 kW electric motor, for a total of 949 HP. 0-60 mph and other performance figures shouldn't be any different, the automaker claims.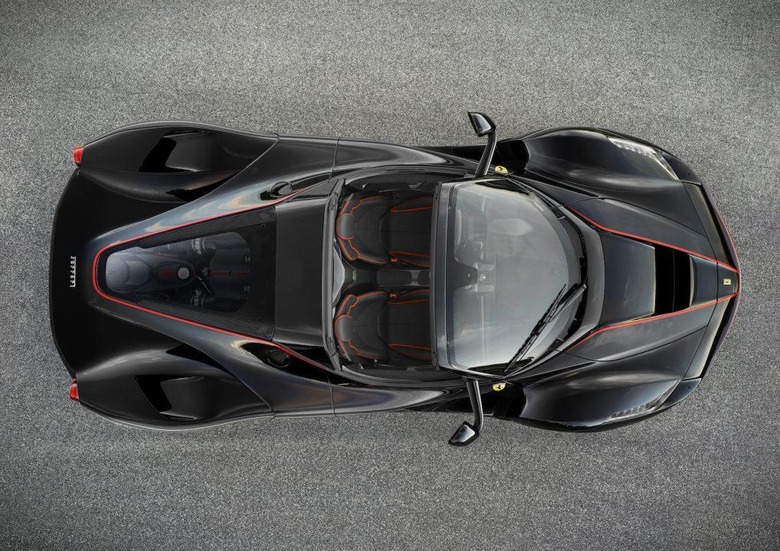 The car – which will be officially named at the upcoming Paris International Motor Show 2016 – is "aimed at clients and collectors who refuse to compromise on the joy of al fresco driving even when at the wheel of a supercar," Ferrari says.
They'll also need to have a taste for a paint job that's reminiscent of the original TV series Batmobile. No bad thing, mind: I'm all for red pinstripes on black bodywork, and I still love the vaguely retro, 80s-style alloy wheels.
No word on pricing at this stage, though with the original LaFerrari starting out at a not-inconsiderable $1.42m, don't expect this to be any cheaper.
Appetite whetted? Wallet already opening? Unfortunately it's tough luck if the sight of the open-top LaFerrari has left you desperate to put one in your garage, since the Italian automaker says that all of the models it plans to build have been sold after a private preview.