Ferrari SUV unofficial renderings show what could be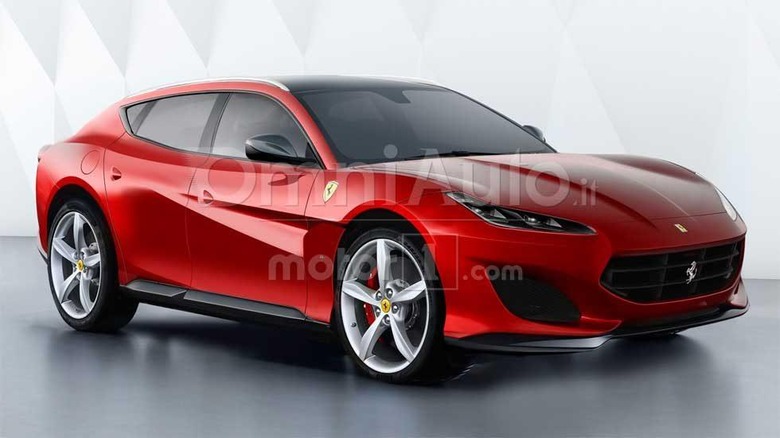 Ferrari always swore that it would never build an SUV, but with the category being the most popular and other dedicated sports car makers entering the segment, the Prancing Horse is having second thoughts. Word is that the company is working on a crossover codenamed F16X that would be built alongside the GTC4Lusso. Currently, that is the most family oriented of Ferraris and still lacks four doors.
The renderings seen here are not official, but they do show what a Ferrari SUV might look like. It's a very attractive vehicle for sure. You can bet if Ferrari does build a crossover, it will be much more sporting oriented than other offerings on the market. Ferrari is expected to put four-doors on its crossover.
You can bet those rear doors will be as hidden as possible though to give the crossover a coupe looks. Little detail exists currently about the crossover. We have no idea if Ferrari will shoehorn in a V12 for instance. The most likely engine is thought to be a V8.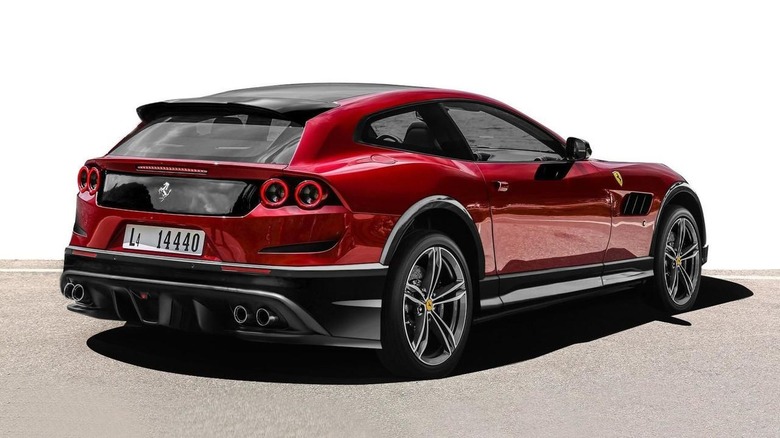 The GT4 Luxury is Ferrari's only all-wheel-drive vehicle now, but AWD would make a lot of sense on a crossover. This crossover model could be huge for Ferrari in terms of sales and that money could then be used to fund other exotic sports cars that Ferrari is famous for.
Few would begrudge Ferrari for entering this market, buyers today prefer crossovers and SUVs over cars. Lotus is another sports car maker that is set to enter the SUV market and it has promised handling above all else. Art showing its SUV turned up in a patent application recently.